Best Food For Cats With Hyperthyroidism
You probably think your cat's medical treatment for hyperthyroidism is the total solution to heal and maintain regular thyroid levels. 
You're right about one thing: your cat needs their treatment. But, what you may not know is that a healthy diet isn't just a menial factor for these cats. It's vital.
If your cat recently received their diagnosis, I'm sure you've been more than a bit anxious. Even though the vet tells you it's an easily treatable, common condition, you're not convinced.
I don't blame you. I'd be nervous, too.
They're absolutely right though. You've done the best thing for your best friend by getting them a diagnosis. You made it possible to implement a treatment plan and get your baby cat back to their regular shine.
If you've seen your vet, you know there are four different treatments for cats with hyperthyroidism. 
A medication classified as an anti-thyroid. Ex.: Methimazole

Thyroidectomy- removal of the thyroid gland

Radioactive iodine therapy- mostly replaces thyroidectomy

A special diet with restricted iodine
You've worked with your vet to figure out the best treatment for your little one. Now, it's our turn to help you with the non-medical side of finding the best cat food for your cat diagnosed with hyperthyroidism.
If you're here before seeing a vet, that means you're probably trying to self-diagnose. If you must, then here's our recommendation: please just go see a vet. You're concerned for a reason.
We don't mean to scare you, but we're also unqualified to help you diagnose your cat. This type of diagnosis requires a veterinarian and lab work.
If you feel like there was something you could do to prevent your cat from getting hyperthyroidism, your blame is misplaced. There is no definitive cause for the disorder.
There is well-researched data available indicating that fish flavored cat food is the biggest contributing factor to the disorder compared to the other variables tested. There's huge validity to it, but, again, there's no one easy answer.
The modern processed cat diet including high carbohydrates, veggies, fruits, and grains are another suspected factor. Not that these things are specifically poisonous–they're not. They don't, however, serve the carnivore connection to cat nutrition very well.
We spent well over four hours researching this and many other aspects of hyperthyroidism in cats. We feel it's important to have a good understanding of hyperthyroidism itself before diving into treatments and food options.
Further into the article, I'll share what nutrition content you should be looking for, and I'll show you a website that you can plug your nutrition label into to give you the guaranteed analysis of it.
Pretty cool, right?
But first, you probably want to know what our best pick is. Hill's Prescription Diet Y/D Feline Thyroid Health beats out its competitors with ease. It's the only cat food on the market that's specifically made to treat hyperthyroidism. I'll lay out all of the details a little further down.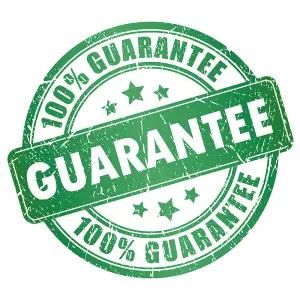 This content has been reviewed and approved by our in-house Veterinarian for accuracy.
Table could not be displayed.
Why You Should Trust Our Review
Like I said, we spent hours on our research. We read about everything from iodine levels to thyroxine. From the controversial topic of dry food to nutrition–and much more. That comprised seven hours of the total endeavor.
If you add three hours to our seven for writing the article, you have a list of recommendations backed by ten hours of careful effort to help you take the best care of your cat as possible.
If you want to check out one of the tools we used to determine a product's quality, checkout this awesome guaranteed analysis converter.
You can use it anytime you want to take the analysis into your own hands. It's a great tool to have handy when you're at the pet store browsing foods that you haven't tried before.
In short, that's how we chose our recommendations.
What Features Did We Look For
Clearly, there are more than a few factors to consider in choosing the best cat food for hyperthyroidism. Here's what we find important:
Texture/Form – This decision requires consideration and discretion on your part. I'll tell you why. It's recommended by a large number of veterinarians that cats who have hyperthyroidism eat strictly wet food. Wet food can achieve higher protein levels without carbohydrates. The moisture in wet cat food helps your cat maintain a healthy hydration level, too, which is doubly important in this case. That sounds simple enough, but certain forms of cat food textures, such as a mousse or a pate, don't contain as much moisture as others in water or gravy. It's not to say avoid these, but when hydration is a big goal, keep that in mind. A good way to combat this potential problem is to keep fresh clean water available for your cat at all times. Other experts say it's fine to feed your cat wet food once in the morning and at night while having some dry food for your cat to nibble on during the day. Others condemn dry food as if it were rocks. It's your judgment call.
Fruits, grains, soy, and veggies –  These aren't poisonous to cats. Well, some are though most aren't. But, the fact is that your cat with hyperthyroidism doesn't need them. It can seem impossible to remove fruits or veggies from your cat's diet. Pet food production can sometimes require vegetables in the manufacturing process in order to bind everything together. Basically, it's to form and hold the kibble shape. But, as you learned earlier, cats are carnivorous. They need meat. Anything else is fluff. Particularly for cats with hyperthyroidism, grain, soy, and some fruits can be very irritating to the problem. Even counterintuitive.
Nutrition – Cats with hyperthyroidism have an overactive metabolism. This causes them to lose weight. It can take months for some cats to regain the fat and muscle mass they lost before being diagnosed. That's why they need a diet that has <15% carbs (10% if you want to be a star, which you do), high energy, and high protein. There are cat foods out there that exceed these requirements, and there are plenty that falls short. That's why it's great to get to know your labels. You should also know that for cats who also struggle with kidney disease, going the extra mile with super high-protein food isn't your best bet. That can cause some kidney issues. Stick with "regular" high-protein diets instead of the extra-concentrated protein formula types.
Reviews – We needed to know how others' experiences fared before recommending the food to you. Not only did we check how the food tested nutritionally, we had to make sure cat's loved it. Being tasty is important because your cat needs every bite they can get.
There were other aspects we considered, but these four were non-negotiable.
Who is This Cat Food For?
The list we've compiled is for cat owners whose cats have been diagnosed with hyperthyroidism by a vet.
When you saw your vet, you probably talked about the treatment options available to you. This list is for after that visit.
This list isn't for anyone trying to self-diagnose their cat. You can't do that with hyperthyroidism. You shouldn't do that with any illness, really, but especially not a thyroid disorder. You need blood work.
If you're concerned about the costs of treatment, you can call around at different vet clinics, or drop us a line. We might be able to provide resources to help you decide how to start on your search.
How ​We Choose ​Our ​Products
We chose our recommended products after our lengthy research process. Having solid background information made it possible for us to look for what's really important.
Of equal value, because of our research, we now know what to avoid.
After compiling information on thyroid disease, nutritional needs, and customer experience, we checked obvious places like Petco, PetCare RX, Amazon, and Walmart. We also tried lesser known places like Darwin's Pet and Only Natural Pet.
Sifting through such a wide variety of stores really creates a comprehensive list of options.
Don't forget, we read through every review on each company's site, too. Sifting through hundreds of reviews is as valuable as reading labels these days.
Once we decided on a preliminary list, we ran everything through the converter we linked to earlier in the article. We've yet to find a perfect cat food out there, but this helped us stay in the nutritional ranges we were aiming for.
Plus, hyperthyroidism isn't uncommon in cats, so a few Cat Kingpin staff members had plenty of personal experience to share. Although it's an unfortunate situation to have experienced, we're grateful for your help!
Our Top Choice – Hill's Prescription Diet y/d Thyroid Care
​+
​Pros
Sworn results in < a month
Restricted iodine
Protects urinary system
Decreases T4–thyroid hormone
​-
​Cons
Expensive
Requires prescription @ some stores
Picky eaters showed distaste
Contains soybean mill run
Hill's Prescription Diet Y/D Feline Thyroid Health is our top choice because it is the only cat food on the market that is specially made to treat hyperthyroidism in cats. It maintains a restricted level of iodine to help your cat produce less of the thyroid hormone.
Your cat needs iodine to make the hormone. Your cat can't synthesize it themselves. By restricting the iodine in their food, you're helping their body produce less thyroxine. This is a viable treatment for most diagnosed cats, depending on the severity of progression.
A high protein diet can cause damage to the urinary system, so Hill's created a formula with urinary health in mind while still managing to be high in protein.
Because this formula holds the title of 'treatment' and 'food,' Y/D Feline Thyroid Health isn't cheap. But, contrary to what the name suggests, you don't need a vet's prescription at every store. Some, you do. Most, you don't.
Some cats have very definite flavor preferences with this food, so try a variety pack if possible for your first purchase. The product contains Soybean Mill Run though. If your cat has a known allergy to soy, beware.
Soybean Mill Run is something very specific. You would probably know if your cat was sensitive to it.
 

Premium Pick

  – Feline Natural Canned Cat Food
​+
​Pros
7 flavors, 2 sizes
No grain, wheat, corn, soy
First 4 ingredients are meat
Low carb
​-
​Cons
Costly
Occasionally arrives damaged
Picky eaters disliked flavor combos
Feline Natural Canned Cat Food's first win is that it comes in seven different flavors. If your cat can't find one they like out of seven…you might just need to try a new food.
It doesn't contain grain, wheat, or soy anywhere on the ingredient list. Big plus. It's also BPA free, which is recommended for cats with hyperthyroidism.
The reason Feline Natural can get away with charging a few bucks more is because–seriously–the first FOUR ingredients are animal MEAT. Not byproduct or meal. Actual meat. That's extremely difficult to top. 
Yet again, our sweet picky eaters have strong opinions about this food's flavor combinations. For this particular food, sticking to a single flavor is best for your choosy eater.
 

Budget Friendly

  – Tiki Cat Luau Grain-Free, Low-Carb Wet Food
​+
​Pros
8 flavors, 4 sizes
Animal protein 1st ingredient
Low Carb
No grains, wheat, corn, soy
​-
​Cons
Offers fish flavors
In consomme
Whole chunks
Occasional fish bones
Tiki Cat Luau Grain-Free, Low-Carb Wet Food's recipe is stellar for anyone on a budget. Tiki gives the pricier brands a run for their money.
They offer eight flavors, so your cat is bound to find one they like. Like the others, Tiki Cat held back on the grains, wheat, corn, and MSG. (Thank you!) That's actually tough to find for a budget pick. Good job, Tiki!
With the variety of flavors offered, fish is included. As I mentioned earlier, there is evidence backed by research that fish flavored foods for cats might be connected to hyperthyroidism. As long as you're aware of that, we're good.
It's kitten-friendly, too!
The food is high in protein and low in carbs while boasting 80% moisture. Unlike our premium pick, Tiki Cat's wet food sits in consomme, a clear flavored stock of sorts, as opposed to water. It's only a con if you're looking for a water soak.
Another noteworthy aspect of the wet food is that it's in whole chunks. If your cat can't handle that, choose a different food. Also, some people reported fish bones in their fish flavors. This is a complaint for most companies that offer fish, so check your cat's food before each feeding.
Other Choice: Wild Frontier Vital Prey
​+
​Pros
Low carb
High protein
Real chicken first ingredient
​-
​Cons
Contains chicken meal
Inconsistent product quality
Fish meal
Wild Frontier's Vital Prey is our dry food option. Most cats enjoy a diet that's mostly made up of wet food, but if you're looking for a healthy dry food companion, Wild Frontier delivers.
Like it's wet food counterparts, it offers high protein with low carbs. That can be particularly difficult to find in dry cat food. Real chicken is this food's first ingredient as well.
The second ingredient is chicken meal. Understandably so, this turns some of you off. We know, and we don't blame you. Though it's unfortunate, even the most prestigious brands of dry food contain 'meal' of one kind or another.
Please also note that fish meal is an ingredient even in the chicken flavored option. It's important to note for allergies. Also, check your cat's food each order and each meal. This product is known to arrive with variances in quality.
Other Choice: Instinct Original Grain-Free Recipe Natural Wet Canned Cat Food
​+
​Pros
FIrst 3 ingredients are chicken
Pate texture
No grain, potato, corn
No artificial colors or preservatives
​-
​Cons
Less crude protein than others
Includes fruits and veggies
Shipping and packaging issues
Instinct's Original Grain-Free Recipe Natural Wet Canned Food is an alternative option to try if all of the above have failed.
This food has a pate texture as opposed to the chunks-in-gravy style that others have. The first three ingredients are all chicken meat, too. No meal or byproduct. Instinct refrains from the grains, soy, wheat, and other yucky things that are no good for your cat.
Compared to the other wet food, this one has less crude protein. They also feel the need to add artichokes, cranberries, pumpkin, tomato, blueberries, and four other fruits/veggies to the formula.
Some cat owners try to stay away from fruits and veggies in their cat food, so I think it's worth a mention!
Lastly, more than any other product on this list, this one had the most issues with packaging and shipping. Customers experienced everything from receiving the wrong flavor to opening a can up to find maggots. Keep your eyes peeled, friends.
Care and Maintenance
To maintain optimal health for your cat, visit your vet regularly to check kitty's thyroid levels. It can take a while to get them in range. Even once you reach the maintenance period, regular check-ups are still necessary.
Your vet will help you observe your cat's weight and muscle tone to make sure they're gaining or maintaining. Because of the high metabolism involved in hyperthyroidism, weight maintenance is of great importance.
You'll need to decide for yourself if you want to leave a small amount of dry food out between your cat's breakfast and dinner. If your cat is on a vet-ordered restricted diet, check with them to see if it's okay.
Oh! And, don't allow your other cats to eat any of the portion you give to your baby with hyperthyroidism. They need to get their nutrition, and they can only do it from their specific food. Don't let your sneaky little Pete's swipe the goods.
Make sure you always have clean water available for your cat.
Variations in quality have been a widespread issue. You can't send every bag or can of food you buy off to a lab for analysis, but you can do some simple things to be responsible for part of the situation.
I always check my wet and dry food before feeding it to my cat. I don't just check the bag–I swirl the food around in their bowl a bit to check for mold, bugs, wood, plastic, etc.
Yes, I've found those things before.
It's not a complete solution, but it's the best I can do! A little bit of proactivity goes a long way. Check for packaging and shipping errors in each order you receive from now on. It takes two seconds. 🙂
​Answers to Common Questions
What's the recommended calories per feeding for a cat with hyperthyroidism?
That goes a little beyond our scope. Each cat is different. One cat might need only one can per serving, but an extra-large breed may need two.
There are general recommendations online as far as calorie count goes, but you know your cat.
Plus, with hyperthyroidism, you don't want to underfeed your cat. As long as you don't do that, you won't be harming them.
All things considered, dry food should contain between 350-475 calories per cup to be worth it. The higher, the better since dry food won't be your cat's main food source.
Wet food's calorie ballpark can't be so easily estimated since some can be extremely high in carbs or extremely high in fat to account for the calories.
What are the recommended nutritional amounts?
Check with your vet to get your cat's specific nutritional needs.
Generally, carbs are considered junk food for kitties and aren't needed in high amounts. Stick to high energy and high protein wet foods.
If my cat is on a prescription diet per my vet, can they have treats?
No. Absolutely nothing else. If your vet has your cat on a specific diet, do not stray.
Prescription food for cats with hyperthyroidism has restricted iodine levels. It's on purpose because iodine is what's needed to secrete the thyroid hormone. Adding anything to your cat's prescription diet is super unwise and unkind.
What're the signs of hyperthyroidism in cats?
Weight loss, being overly hungry, and a dull coat are a few that people tend to notice first.
Other symptoms that can manifest include an unquenchable thirst, shortness of breath, an ill stomach, general weakness, or a faster heartbeat than normal.
If you're noticing most of the symptoms I've listed, it's past time to call the vet.
Is hyperthyroidism fatal for cats?
Yes and no. When it's caught at a reasonable time, treatment and recovery are absolutely possible. If your cat's condition is left for a long period of time (months for some, years for others), it can trigger a decline in health that can eventually be fatal.
Is treatment for hyperthyroidism expensive?
I can't answer that for your vet. I have ballpark numbers to give you, but that's something I don't feel it's worth to speak on.
Here's why: 98 vets may charge $1,000 for radioiodine therapy, but there will be two who do it for $500.
It would be unreliable numbers. You're not alone in your concerns though. Call, call, call until someone is willing to help you get the answers you need to financially plan for your cat's treatment..
Should I stop fish flavored products all together?
The data is out there. It points to fish-flavored cat food being a leading cause for hyperthyroidism in cats.
The evidence is very real and very legitimate. It isn't comprehensive though. There are a lot of other factors that still need to be studied.
It's not for me to tell you to throw out your tuna-flavored wet cat food, nor is it unwise to add some fish flavored food occasionally for your cats who don't have underlying issues.
I'm just saying I'll be buying land animal flavors for a while.
​Final Thoughts
There you have it, folks! What seems like such a daunting decision can be made much easier by breaking down what's important in your cat's diet when hyperthyroidism is a factor.
Above all others, Hill's Prescription Diet hits every mark with their recipe for cats with hyperthyroidism. With this food, you just don't have to figure anything out. It's already gold. You can just trust it.
At the risk of sounding like the grinch, don't forget to protect your cat's food from your other pets with wandering tummies.
And, refrain from giving your cat with hyperthyroidism any treats or human food. This will upset their internal balance.
Don't forget the clean water either! 🙂
What's your experience with hyperthyroidism in cats? Have you tried any of these foods?
I want to know what works for you! Let me know in the comments.
Sources:
What Should I Feed my Hyperthyroid Cat – https://www.avmi.net/resources/client-resources/hyperthyroidism/what-should-i-feed-my-hyperthyroid-cat/Managing Hyperthyroidism with Diet in Cats – https://vetnutrition.tufts.edu/2018/06/managing-hyperthyroidism-with-diet-in-cats