Persian Cat Breeders in Melbourne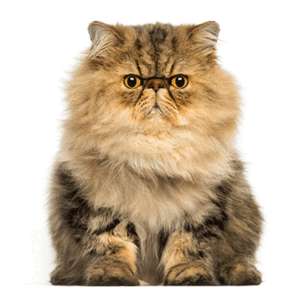 When looking for Persian Cat breeders in Melbourne, it is important to find an ethical, registered cattery who specializes in the breed and understands their personality traits and how best to care for them.
Here at Cat Kingpin, we have done the research for you so you can find the most reputable Persian Cat catteries in Melbourne and start the journey towards getting your new kitten.
We highly recommend finding a breeder in your area! Buying from a breeder has many advantages. They will ask questions about your household makeup, location and other important things you will want to consider. When looking for kittens for sale in Persian Cat, finding a local breeder makes it possible to visit them before buying your new cat. This makes the adoption which can make the adoption process more personal.
Below is our complete list of Persian Cat breeders in Melbourne.
Jedaro Persians
Has this breeder been Cat Kingpin Certified? No See our Certified Breeder Agreement
From the breeder:
My goal is to breed quality persians with wonderful temperaments, in a variety of colours, but with an emphasis on chocolate and lilac in solids, bicolours, vans and smokes. All my kittens have been raised within our home, so are well socialized and used to be handled by children (my boys who are 8 and 10 enjoy this part of kitten raising). Pet kittens will only be sold desexed no exceptions, and have been vaccinated, wormed, vet checked and micro chipped prior to leaving me.
Trazarra Cattery
Has this breeder been Cat Kingpin Certified? No See our Certified Breeder Agreement
From the breeder:
We specialize in breeding patched and silver/smoke persians and we cannot thank the breeders who have helped me over the years with cats and kittens for my breeding program. All of our cats are DNA PKD Negative. All our kittens are raised with us in our home and are very well socialized. Pet kittens are sold vaccinated, micro chipped, desexed and vet checked.
Quick Info:
Location: Melbourne, Melbourne
Associations:
Website: Trazarra.com
Not finding what you need?
Catteries are typically family-run, and sometimes there just aren't enough options near you. If our listed options for Persian Cats in Melbourne weren't enough, consider try considering another breed, a nearby state for this Persian Cats, or asking our Facebook group!
FAQs when considering Persian Cats
How much does a Persian Cat cost in Melbourne?
As a sought-after breed, Persian Cats for sale in Melbourne cost between . A cat's price is based on its pedigree, coat quality, age, health and vaccination history. If an Persian Cat cat's parents are show-winning, they can be even more expensive.
What should I ask when choosing a Persian Cat breeder?
While there are many people in Melbourne who claim to be ethical Persian Cat breeders, not all hold a standard that you can feel great about. Asking some relevant questions about their philosophy will ensure you avoid Persian Cat breeders that do this only for financial gain, not having the interests of the cats or you in mind. Make sure you ask about:
Health history of the parents and vaccinations. They should have their first vaccinations by the time they're adopted.
Whether they've bred their Persian Cats with other breeds (they should disclose this and it would make it not a purebred lien.
Have the socialized the kitten among other kittens?
Do they belong to a Melbourne Persian Cat breed club? You can ask for references from the club.
Why does it matter if I buy from a registered Persian Cat breeder?
When you buy from a registered Persian Cat breeder (with either their local Persian Cat club, governing body, or TICA/CFA), that ensures that a standard of care and expertise is enforced. You can ask them about a wide range of topics such as the Persian Cat's genealogy, the right kitten for you, common health problems with Persian Cats to look out for. We offer additional registration through our Cat Kingpin Certified program as well, although it's not a replacement for other registrations.