Congratulations! If you're on this page, that means you have a new kitten in your life, or you're at least thinking about it. That also means finding the best kitten food for your new friend has probably already crossed your mind. You know we're here to help!
After plenty of TLC, the first thing your kitten is going to want to do is eat. Then they'll probably want to sleep, but let's focus on the eating part for our purposes.
Most likely, your kitten will be weaned from their mother by the time they get to you. Weaning takes place anywhere between 4-12 weeks depending on each kitten's circumstance.
So, what do you feed them next? We're here to help you decide what's best for your kitten's specific needs. Below, I'll break down the best wet and dry kitten foods that are currently on the market.
Just like us, when cats are babies, they have different nutrition requirements than adults. Since kittens' tummies are so tiny, they can only eat small amounts. Because your kitten's meals are especially small, their food has to be exploding with nutrients to ensure that they have what's necessary to grow!
Three hours researching kitten nutrition, another three hours reading labels, and two more hours of reading reviews has helped us dig deep to truly find the best kitten food out there today. Don't forget the four hours it took to write the article itself.
Twelve plus hours later, we're excited to share our finds with you.
In order to properly analyze the food, we had to first dive into what exactly a kitten's nutritional needs are. Adding to that, we needed to know what red flags to be on the lookout for. Keep reading below to see everything we looked for.
The food that has surpassed all of our standards is Hill's Science Diet Kitten Food—both wet and dry. This food goes beyond just a clean label, as they only purchase ingredients from suppliers who pass their inspections. Their own personal Hill's Science Diet company inspections!
A little further down you can find a breakdown of the reasons we chose each brand and type of food. Plus, there are a few great nutrition facts that every kitten parent can benefit from!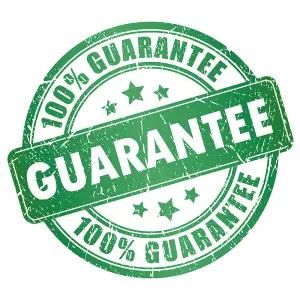 This content has been reviewed and approved by our in-house Veterinarian for accuracy.
Table could not be displayed.
Why You Should Trust Our Review
We know there are other places you can look to get the scoop on your kitten's needs, but none of them have compiled a list as comprehensive as ours. We took particular care researching a kitten's biological needs before analyzing food. 
For starters, kittens need a diet that contains somewhere around 35% protein, between 12-24% fat, and is extra dense in vitamins and minerals, again, due to small meal sizes. 
Something I personally didn't know is that cats require specific amino acids that they can't produce themselves without the help of food. One of the essential amino acids is Taurine, and it's only found in animal tissue.
Our twelve hours of research have given us much to share, so I'm excited.
What Features Did We Look For
Every detail about your kitten's health is important, so we had a few hoops for these products to jump through in order for them to make the list.
Cats are exclusive carnivores. They're not omnivores who eat meat and veggies like you, me, and our canine friends. Cats can't survive without meat of some kind. They can receive nutrients found in vegetables through the meat and tissues they consume and live a long, healthy life. 
With this and more background information, we began creating our list of things to look for in a kitten food.
Proteins, fats, DHA (omega 3 fatty acids), and antioxidants definitely made the list. Those aren't the only important factors though. Check out everything we looked for:
Proteins & fats – as we mentioned earlier, kittens need their diet to be made up of 35% protein and between 12-24% fat. We made sure each and every product we chose met this requirement when combining wet and dry food together. Cats require much more protein than dogs, and kittens especially must stick to a high protein diet. They also need fat for energy and the breakdown and absorption of their vitamins.
DHA – Also technically a fat, but one of the very important ones. It's an omega-3 fatty acid and is required for healthy brain and eye development in kittens as well as  maintenance in adult cats. The keyword there is required, so of course, we looked for it on every label. 
Antioxidants – These are majorly important for your kitten's immune system. Antioxidants battle free radicals in the body, which are responsible for many undesirable diseases. Without a healthy immune system, your kitten can't fight off illness. As you can see, we want your kitten's food packed with antioxidants, so it's on the list.
Texture – Texture is important because your kitten has to enjoy and eat his food in order to get his nutrients! The acceptability of each product's texture came mostly from customer experience, but we also looked at products that said they were specifically made to be easy on tiny mouths.
Ingredients – You can rest assured that we checked through each product's ingredients to make sure their claim to purity of ingredient is true. Some companies go farther than others in their efforts of farm-to-kitty-bowl transparency, but all labels take care to have clean ingredients. Also, no foods on this list contain any artificial fillers.
Veggies and Fruit – Despite the nutritional potential of minor amounts of fruits and veggies, most kitten foods that included them were despised by kitties 'round the globe. The foods with wild labels were particularly offensive. If it sounds like you'd order it at a five-star restaurant, our research found that there's a good chance it'll make your kitten sick. Once we start talking about berry-glazed anything, we might be getting out of kitten territory.
Who is This Kitten Food For?
This list is for those of us who are or will be caring for a kitten. Technically, if a cat is 12 months or younger, they're classified as a kitten. Adult cat food isn't so nutrient-dense because they aren't growing as fast as kittens and they can eat larger meal sizes.
Each stage of kitten's life is covered by at least one of the foods we've chosen. Please don't think we're only talking to new kitten guardians only! If your kitten's current diet isn't cutting it, this is just what you've been looking for.
Those with older cats who can't eat much will benefit from this list as well.
How ​We Choose ​Our ​Products
While we went into local pet stores to check the shelves, we also had the benefit of searching the web to learn about other products that may not be available in-store.
We went to the usual spots such as PetSmart and Petco.
We searched Amazon, Chewy, and Walmart online.
And we asked around. Here's what was made clear:
First, you don't always get what you pay for with kitten food. There were a few cheaper options we ran into that blew expensive foods out of the park. Alternatively, we found that sometimes cheap cat food is cheap cat food. This made for a tedious but fun hunt!
Secondly, every kitten food out there claims to meet your kitten's nutritional needs. Every one of them. This, my friends, is a beautiful lie. Not all companies care about our furry friends, but absolutely no need to worry.
Just check your labels and research the companies, and it will be clear who is sincere in their claims. You don't have to do that in this instance though. We've done it for you!
Then we had to find what was just plain bad. As I mentioned above, there are some extremely elegant-sounding kitten foods out there. They sound like luxury at its best.
Then we read hundreds of accounts about sweet, unsuspecting kittens getting sick who ate the elegant-sounding food.
Those didn't make the list.
Our Top Choice – Hill's Science Diet Kitten Food
​+
​Pros
Offers wet and dry
No colors, fillers, or byproducts
High quality ingredients
Many vets recommend
​-
​Cons
Not the cheapest
Different quality at different suppliers
Kibble too small for some
Hill's Science Diet Kitten Food makes the top of our list. Their food is popular because of its natural fibers, teeny kibble, and plentiful minerals. Natural fibers in your kitten's diet make for easier digestion for kitten and easier litter cleanup for you.
They claim they've spent decades obsessing over making their food perfect for kittens' mouths, structurally and nutritionally, and customers' raving reviews back them up. This is the company that I mentioned conducts its own private inspections of its suppliers' factories. That's going above and beyond if you ask me.
Those who switch to Hill's Science Diet seem to stick with it for life. The brand offers a wide variety of flavors, but the best part is that you can get your wet and dry food both from this company.
As noted, customers seemed to notice a difference in the quality/formula in each bag based on which supplier they purchased from. They said the evidence was that their kitten would either not eat it or got sick. Check with your local stores.
 

Premium Pick

  – Royal Canin
​+
​Pros
Food for different stages
Offers 100% guarantee
Wet and dry
Highly dense in nutrients
​-
​Cons
Higher priced/not available everywhere
Price and quality inconsistencies
Royal Canin Kitten Food is the luxury favorite of many kitten parents out there. This brand is fabulous because it offers food for your kitten from birth to adulthood. The first stage is called Mother & Babycat for the very first months of kitten's life. Next, they go onto regular kitten food.
You can also find wet and dry options with Royal Canin.
While a shocking majority of customers adore Royal Canin, there are a few customers out there who insist it's overpriced junk. Others found that there can be a correlation between getting the item on sale and getting a lower quality version of the product. Very strange, but that's what we've found through our consumer research.
 

Budget Friendly

  – Purina One Healthy Kitten Formula Kitten Food
​+
​Pros
No fillers, real chicken
Guaranteed analysis
Shinier coat, brighter eyes
​-
​Cons
Shipping and packaging errors
Picky eaters might not enjoy taste
As far as budget buys go, Purina ONE Healthy Kitten Formula kitten food is a real catch. And I mean a real catch. This food not only guarantees your satisfaction, but they guarantee the nutritional analysis of their product.
That means that each part and parcel of Purina One Healthy Kitten contains exactly what is found on the nutrition label. That. Is. Impressive.
Plus, millions of people claim to see visible differences in their cat such as a shinier, softer coat and brighter eyes.
The negatives of this product revolved almost exclusively around strange packaging and shipping mishaps. Mishaps include but are not limited to open bags, water inside the bag, and old expiration dates.
Other Choice: Purina Kitten Chow NurtureDry Kitten Food
​+
​Pros
Covers kitten from 0-12 months
Balanced nutrition
Additional vitamins and minerals
​-
​Cons
Misleading picture
Not good for sensitive tummies
Purina Kitten Chow Nurturing Formula's goal is to have the most optimally balanced nutrition possible.
They do this by including over 25 necessary vitamins and minerals to their food, which is stressed to be made with real chicken.
This formula covers your kitten from 0-12 months, too. It doesn't really get easier than that! Make sure to read the feeding instructions since the age range is so wide.
Even though some customers felt like the pictures online made the bag appear larger than it is, that's a pretty great con. Not many people had anything bad to say about this food!
Other Choice: Purina Pro Plan
​+
​Pros
Three flavors
Added DHA
Kittens love
​-
​Cons
Some came moldy
Too pricey to some people
Purina Pro Plan wet food is a winner to the customers who buy it. Customers report kittens going wild over this stuff. You don't have to worry about your little bud getting their nutrients with wet food as irresistible as this, according to reviewers.
It comes in three different flavors, so you can add variety to your kitten's diet. Even though this food and many others have DHA, adding some real fish into kitten's diet is priceless.
As mentioned, a handful of kitten parents found the price to be a bit inflated. However, others said they've mistakenly received a single can instead of the box they ordered (at multiple retailers), so maybe this mix-up is the culprit behind some thinking it's overpriced.
Care and Maintenance
So, the ingredients and nutritional content of your kitten's food doesn't matter if you aren't informed of the correct feeding instructions for your kitten's age and needs. It's super easy to learn what's best for your kitten by checking each food's feeding instructions.
It's important to do that because instructions and amounts vary by each food. For example, the dry foods that are safe for kittens of all ages usually recommend that you moisten a kitten's food who is under X or Y age. Make sense?
Perfect! If not, leave us a comment below.
In addition to texture modifications, make sure to do a little investigative research on how many times a day you feel your kitten should be fed.
A general rule is that kittens under six months eat 3-4 times per day while kittens over six months jump down to twice a day. Of course, this will vary for every cat family.
It's usually recommended that you give your kitten a combination of wet and dry food since each has unique benefits. Wet food adds moisture and different forms of protein that dry food doesn't contain.
Dry food is said to be helpful in preventing plaque buildup in cats' teeth, too. This topic has people on each side of the fence, but overall, we feel a mixture of wet and dry is the best possible option.
When you introduce a new food to your kitten, always observe him or her fairly closely at first then moderately for the next few days. Nine out of ten times, all is well. If your kitten does have a reaction to food though, it's always best to be aware of it sooner rather than later.
Don't forget to check your bags and cans of food before feeding it to your pet. Do this by noticing the expiration date and swirling the food around with something to make sure everything looks good. Factories aren't perfect!
​Answers to Common Questions
Why can't I feed my kitten the same food as my adult cat?
First off, the size of the individual kibble will be tough for a kitten to chew. It'll also be way too big for a kitten's mouth! Also, your kitten won't be getting the highly-dense nutrition that's present in kitten food.
If you're in a pinch, it's usually okay to steal some of your adult cat's wet food until you get to the store, but this is not an ideal situation.
If I had to sum up whether or not you should, it would be no. 
Can I give my kitten milk?
No, please do not give a kitten cow milk. Cow's milk can give kittens diarrhea and make them ill. We definitely don't want that!
If your kitten still requires mother's milk, a milk replacer is what you're looking for. That would mean your kitten hasn't been weaned yet, and your kitten has specific requirements that aren't completely satisfied by kitten food alone.
Your vet will be best able to recommend what's best in that situation.
How come some labels can claim to contain everything a kitten needs, but not actually contain it?
You're not the only one asking this question. It's just like with human food. The companies who make exaggerated claims usually say things like "contains XYZ."
Well, yeah, maybe it contains real meat and DHA, but it might not contain the necessary levels of each. Food labels become your friend here.
That's where tedious research comes in! Or, you could just come to find your answers at Cat Kingpin.
Do I need to pick up the bowl in between feedings?
Let's start by saying this is a very personal choice. However, you usually don't have to pick up the bowl for kittens. The exceptions are when the kitten approaches one year, if they show signs of over-eating, or if you're serving wet food.
Wet food can only sit out for 30 minutes after serving. Because of the high moisture content and fibrous texture of wet food, it's highly susceptible to bacteria if left out for long periods of time.
My kitten can't chew their hard kibbles yet. What can I do?
First, check with your vet to make sure your kitten is ready for hard dry food. Beyond that, many people damped the food with water to the consistency that's appropriate for your kitten.
If your kitten is just being picky, try mixing wet and dry food. Most cat owners find this to be the five-star way of getting your kitty their nutrients. Mixing wet and dry food is how most people feed their cats.
Not all!
I'm overwhelmed. Where do I start with this decision?
First, just know it's okay to be overwhelmed. It just means you love your little one. Secondly, read through each product and see which one speaks to you.
A lot of people are happy using a kitten food line that offers wet and dry food in the same line. If you already have a wet or dry food that you want to stick with, then it's totally fine to mix brands.
Just know there are no rules. Let your kitten guide you.
I keep reading about the wholesome ingredients that companies use, but I want to know more. How do I go about that?
Call the company! These guys love to talk to you and brag about their products. If it's in your heart to find out first-hand what goes into your little one's food, the best way to go about it is to go to the source.
​Final Thoughts
Every year there are more and more kitty foods on the market. The trick to it all is finding the food that works for your kitten and sticking with it.
The only time you need to switch your kitten's food is if they're growing into a new phase in life or if they're having an adverse reaction to their current food.
When you do transition food for ages, make sure to mix the foods and introduce them slowly. Some do it over weeks, others over months. Take it at your pace!
Our top recommendation is Hill's Science Diet Kitten Food because it's a food we know we can trust completely. Plus, many vets recommend this food for kittens and cats when they're having digestive issues. So, why not start at the top?
Don't hesitate with any questions!
Which food did you pick?
Let us know in the comments!.
Sources:
New Cat Owner Guide: 9 Steps for Taking Care of Your Kitten – http://www.vetstreet.com/our-pet-experts/new-cat-owner-guide-9-steps-for-taking-care-of-your-kitten