Best Cat Bed For Older Cats
As your cat gets older, providing a warm, cushioned space where they can rest comfortably is important. Just like humans, when cats age, their bodies can lose muscle tone and develop joint problems. This makes getting up and down extremely difficult.
And, if your cat is carrying a few extra pounds, that puts extra stress on their joints and they can end up developing arthritis.
If you have a senior cat, a great way to give them a better quality of life is to provide an orthopedic bed with extra padding and warmth. Beds with thick, dense padding will cushion your cat's joints and eliminate pressure points.
A thick, orthopedic cat bed is easy for your senior cat to get on and off of, and it will also keep your cat warm because their body won't come in contact with the cold floor. Plus, the materials used in a high-quality orthopedic bed will be self-warming to help improve circulation.
Everyone wants to have a good night's sleep, and your cat is no exception. So, if you have a senior cat who needs a new shmumfy bed, keep reading to find out what we recommend.
For most cat breeds, by the time they reach about ten years old, they are eligible for their AARP card. OK, maybe cats can't officially join AARP, but by the age of ten they are entering into senior citizen status.
After your cat's tenth birthday party, you will probably start to notice that they move a bit slower and their agility and grace is starting to fade, making it more difficult to jump.
The best way to alleviate the pain of aging for your cat is to provide them with an orthopedic bed. Luckily, there are a ton of pet beds on the market to choose from. But, the downside is it can take hours and hours to research them all and find the best one.
As a matter of fact, it takes about ten hours to go through them all, and who has time for that? We do.
After an entire workday (and a couple of hours the next morning) researching the best cat bed for older cats, we determined that the Best Friends by Sheri OrthoComfort Deep Dish Cuddler was the best choice on the market.
This bed is cozy and comfortable, will give your cat a good night's sleep, and it is made from non-toxic materials. It also comes in a standard and jumbo size, so your cat will be super comfortable, no matter how big or small they are.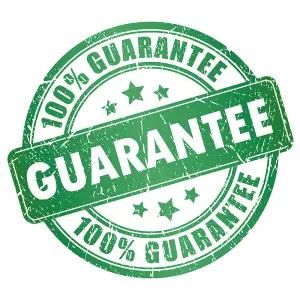 This content has been reviewed and approved by our in-house Veterinarian for accuracy.
Table could not be displayed.
Why You Should Trust Our Review
To find the best cat bed for older cats, we spent ten hours combing through all of the options. And to be honest, we could have easily spent another full day working on it because there is so much on the market to choose from.
But, we had to start making cuts somewhere. And to start, we got rid of anything that didn't have at least a four-star review.
At that point, we started focusing on the specifics of the four-star (or more) orthopedic cat beds, things like materials used, special features, and price.
Then, once we found our favorites, it took another six hours to write this article. That's right, finding the best cat bed for older cats took us two workdays. But, we believe that everyone deserves a good night's rest, including your cat.
What Features Did We Look For
When it comes to finding the perfect cat bed for your older cat, there are a few things to look for. And, during our research, we discovered that the most important things are:
Comfort and Thickness: An orthopedic cat bed needs to be thick, dense, and warm. We made sure to look for beds that met that criteria because we don't want your older cat sinking into a thin bed and touching the floor. That wouldn't do anything positive for their joints and it wouldn't relieve pressure points.
Easy Cleaning: We also made sure to find beds that were easy to clean because older cats can be just as messy as kittens. Plus, no one wants a stinky cat bed sitting in their house.
Materials: You want to make sure that when you choose a cat bed none of the materials or chemicals are toxic. We also looked for beds with soft materials that they would enjoy sleeping on, and materials like memory foam for maximum coziness and comfort.
Price: When you have hundreds of pet beds to choose from, that means they can range in price from just a couple of bucks to hundreds of dollars. We kept price in mind and made sure our top five had a variety of price points that can fit any budget.
Who is This Cat Bed For?
These cat beds are specifically for cat parents of older cats to help relieve joint pain. However, they also work well for overweight or obese cats, as well as cats who have just had surgery, have been injured, or are suffering from an illness.
Honestly, these cat beds are great for any cat old or young. If your cat isn't old, overweight, or sick, then an orthopedic bed would simply be a luxurious way to spoil your fur baby.
How ​We Choose ​Our ​Products
As we mentioned earlier, it took us two days to go through all of the cat beds available, and write our recommendations. After about ten hours of research and six hours of writing, we were finally able to narrow it down.
We looked at multiple websites for different orthopedic cat beds. We looked at every choice from sites like Amazon, Chewy, Walmart, and PetSmart to find the best cat beds for older cats.
Once we got the list down to the top 20, we went through the product specs like size and materials, we looked at all of the questions cat owners had, and we read thousands of reviews.
Eventually, we were able to pick the top five cat beds for older cats. We did all of the tedious, grueling work so you don't have to. You're welcome.
Our Top Choice – Best Friends by Sheri OrthoComfort Deep Dish Cuddler
​+
​Pros
Easy to Clean
High Walls and Headrest
Pet safe materials
Two sizes
​-
​Cons
Your cat will love this cozy, warm, and comfortable bed because the high walls will give them a sense of security that will allow them to fall into a deep sleep. No matter how often your cat uses the Best Friends by Sheri OrthoComfort Deep Dish Cuddler it won't get flat and uncomfortable.
The standard size works well for cats up to 20 pounds, but there is also a jumbo size available if you need the extra space.
The faux fur is self-warming, and the 12-inch bolster will give your cat back support and ease joint tension. The design is flexible, so your cat can sleep in whatever position they want.
You can toss this bed into the washer and dryer for super easy cleaning, the fabric and AirLOFT fiber filling won't attract dirt or dust, and the bottom is waterproof.
This bed also comes in a wide variety of colors, so you can choose the perfect one to match your home decor.
The only negatives we could find in the thousands of reviews was that the bed is "flimsy" and doesn't hold its shape because the high side walls will fold over. However, that wasn't enough of a negative for the vast majority of cat owners, with more than 70 percent giving the bed five stars.
 

Premium Pick

  – Best Friends by Sheri Luxury Shag Fur Donut Cuddler
​+
​Pros
Added filling for joint and muscle pain relief
High walls
Easy to Clean
Pet safe materials
​-
​Cons
Your cat will love curling up for their afternoon nap in this luxury donut cuddler. It has a round design for a cozy atmosphere that will surround your cat with warmth, plus there is a bolstered edge that they can use as a head rest.
The shag fur is safe for your pet and it adds an extra layer of comfort, and the extra filling will relieve joint and muscle pain.
Made from pet safe materials, this bed is also safe to put in the washer and dryer. However, be sure to use the gentle cycle. And, when you dry it use low heat so the fur doesn't get nappy.
The Best Friends by Sheri Luxury Shag Fur Donut Cuddler is so comfortable that your cat will want to live in it. And, the shaggy fur will make your cat feel like they are cuddled up with their mom.
There aren't many negatives when it comes to this cat bed, but the price can give you sticker shock. It is pricey, but it will last if you wash it correctly.
 

Budget Friendly

  – Midwest Homes For Pets Couture Orthopedic Cradle Pet Bed
​+
​Pros
Egg crate base
High Bolster
Easy to Clean
Price
​-
​Cons
This budget-friendly choice is made with soft, cozy fleece that will make your cat feel like they are sleeping on a cloud, and it has an egg crate base that will soothe aching joints and muscles and reduce the stress on their pressure points.
The Midwest Homes for Pets Couture Orthopedic Cradle Pet Bed combines comfort and style, and it will give your aging cat the comfort they deserve. The bed is available in five different sizes and it comes with a one-year manufacturer's warranty.
The removable case is machine washable in a gentle cycle with cold water, there is a no-slip grip on the bottom so it works well on hardwood and tile floors, and it is sturdy and well-made.
The only negative about this bed is that the material sometimes sheds after washing. However, this complaint was rare.
Other Choice: K&H Pet Products Thermo Kitty Heated Cat Bed
​+
​Pros
Extra heating
Removable Cover for Easy Washing
Soft Foam Walls
​-
​Cons
Your senior cat will fall in love with this bed thanks to the extra heat that will increase their circulation and ease arthritis and joint pain. This cozy bed features a soft, fluffy poly-filled pillow for comfort, and when in use, it will heat to complement the body temperature of your cat.
The 4-watt heater in the K&H Pet Products Thermo-Kitty Heated Cat Bed will warm the surface of the bed to 10 to 15 degrees above air temperature.
You can easily remove the heater and wash the cover in the washer on the gentle cycle and dry with a no-heat cycle. But, avoid washing the foam walls.
The only complaint we could find about this bed is that it has poor packaging that was damaged during shipping. However, this did not happen often.
Other Choice: Go Pet Club Solid Memory Foam Orthopedic Pet Bed
​+
​Pros
Made from 100% memory foam
Will not flatten over time
Two layers of protective surfaces
​-
​Cons
This high density 4-inch orthopedic bed is made from 100 percent memory foam that will easily relieve your cat's aches and pains. The Go Pet Club Solid Memory Foam Orthopedic Pet Bed is perfect for older cats, cats with arthritis, hip dysplasia, or joint and muscle stiffness.
It has two layers of protective surfaces. The bottom layer is a waterproof cover that protects the memory foam, and the second layer is made from non-allergenic suede. You can easily remove both layers for cleaning.
Just remember, when you first receive this cat bed and take it out of the package, lay it on a flat surface and give it 24 hours for the memory foam to return to its original shape.
The only negative we could find about this cat bed is that the memory foam is not waterproof. So, if your cat has an accident on it, it can absorb the urine like a sponge. Unfortunately, the waterproof cover doesn't protect the foam completely, according to some cat parents.
Care and Maintenance
Each cat bed in our top five is machine washable, but they all have different care instructions. They either have removable covers that can be washed in the washer on the gentle cycle and tumbled in the dryer on a no-heat cycle, or you can wash the entire bed.
However, be sure to read the care and maintenance instructions for the bed that you purchase because each one will have their own special quirks.
​Answers to Common Questions
What are the measurements of the bed?
Each bed has a different shape and most of our top five choices come in multiple size options. This means that each one of our recommendations will be able to accommodate your cat, no matter how big or small. Just remember, the actual sleeping area for some of our recommendations may be smaller than the bed size.
Can I purchase a replacement cover?
Our choices that have removable covers do not offer replacement covers. And, you can't replace the inner foam pieces, either. Some of the beds do offer a manufacturer's warranty, so if you do have a problem you can give them a call and request a replacement bed.
Does shipping take forever?
All of the beds that we recommend are available for immediate shipping, so you can have the bed on your front porch within hours of making your purchase.
Is the bed too hot for the summer?
All of our recommendations are designed for warmth since that feature helps with your cat's circulation. However, that doesn't make them too hot for the summer. According to the reviews, the beds work well year-round, and during a summer rain storm, these beds provide the safety and comfort that some cats need during bad weather.
Does the bed have any kind of odor?
All of our recommendations are free of chemicals and made with pet-safe materials that do not have an unpleasant odor.
What type of laundry detergent should I use to clean the cat bed? 
None of our recommendations require a special laundry detergent, so you should be able to wash them with the brand that your normally use for your laundry. However, be sure to wash the beds or covers on the delicate cycle in cold water. And, when you dry don't use high heat. You don't want your materials falling apart in the wash, especially if you choose the Best Friends by Sheri Luxury Shag Fur Donut Cuddler.
What is self-warming? 
The beds that we chose are all self-warming (except for the K&H Pet Products Thermo-Kitty Heated Cat Bed which comes with a heater). This means that the materials used will warm when your cat sleeps on the bed. When their body heat comes in contact with the bed's materials, the bed becomes nice and toasty.
​Final Thoughts
There are so many different kinds of cat beds out there that trying to find the right one for you older cat can be overwhelming. Then, when you add the fact that every cat has their own preferences, it almost seems impossible.
However, after hours and hours of research, we determined that the best cat bed for older cats is the Best Friends by Sheri OrthoComfort Deep Dish Cuddler.
You want to make sure that the bed you choose for your senior cat has thick and dense foam to relieve that joint and muscle pain. A warm, cozy bed with good materials will not only help with discomfort, but it will also make your cat feel safe and protected.
To help your senior cat live their best cat life in the later years, choose a top quality orthopedic bed. Your cat will thank you!
SOURCESOrthopedic Beds For Senior Cats  https://www.petmd.com/cat/care/orthopedic-beds-senior-cats