Best Wet Cat Food For Urinary Health
What you feed your cat is incredibly important. Not only is choosing the right food critical for their nutrition, but it is also vital for their overall health – especially their urinary health.
Dealing with your cat's litter box is probably one of the worst parts of being a cat parent. No one enjoys scooping poop every day and dealing with a dirty litter pan, but that's just cat parenting 101.
However, things can get much worse real fast if you start seeing your cat straining in the litter box, showing blood in their urine, peeing outside the litter box, or urinating more frequently. These are a few of the signs of a common cat disease called feline lower urinary tract disease (FLUTD), and this can have many causes, with some being incredibly serious.
There are also other reasons your cat could be experiencing urinary problems. One is crystalluria, which is the presence of crystals in the urine that are formed by minerals that are too concentrated.
Luckily, there are wet foods on the market that can help prevent and heal lower urinary tract disease and other urinary health issues.
After doing that thing we do – tons of research – we found the best wet cat food for urinary health. If your kitty is having problems urinating, you've come to the right place. So, keep reading to find out which wet food we recommend.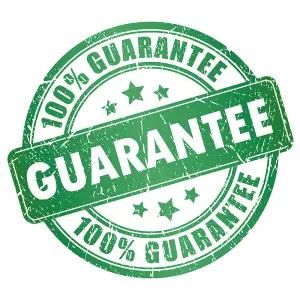 This content has been reviewed and approved by our in-house Veterinarian for accuracy.
Cats are prone to urinary tract disorders because of a poor diet, but there can be other causes. So, a visit to the veterinarian is extremely important when you notice that your cat is having trouble urinating because some situations can be deadly if not treated properly.
Not only can your veterinarian recommend a specific type of diet for your cat, but they can also prescribe medications that can help with symptoms of poor urinary health.
As a cat owner, you know that there are hundreds of different cat foods on the market. There are foods made for different stages of life, indoor and outdoor, different nutritional needs, and those with health issues.
There are also wet and dry cat foods. And, while there are dry foods on the market for urinary health, we focused on the wet cat foods because they include a critical component – moisture.
Dry foods can't take care of the problem all on their own, unless your cat is consuming plenty of water. And, since your cat's daily water intake can be difficult to determine, and you can't force them to drink it,  it's much easier to turn to wet cat food when your cat has urinary health issues.
After about four hours of research, we concluded that the best wet cat food for urinary health is Purina Pro Plan Focus Adult Urinary Tract Health Formula.
This cat food is made with real chicken, so it is loaded with protein, and it helps with your cat's urinary tract health by reducing urinary pH and providing low dietary magnesium.
Why You Should Trust Our Review
We spent about four hours researching the best wet cat food for urinary health because there are a lot of products to choose from, and not every product was specifically designed for urinary health.
Because a healthy, balanced diet is key to urinary health, we had to look at what each food is made of, the vitamins and minerals, and let's not forget the hundreds of reviews we had to read.
After we narrowed down the top five choices, we then took another four hours to write this story – to make sure we got every detail right.
No one wants to spend a full work day researching and writing about cat food. But, this extremely important for your cat, so we did all of the dirty work for you so you can find the best options in just a few minutes.
What Features Did We Look For
When you are looking for food that is the best option for your cat's urinary health, we discovered during our research that the most important things to look for are:
Moisture: As we mentioned earlier, moisture and water is extremely important when it comes to your cat's urinary tract health. So, we opted to leave out the dry foods made specifically for the problem, and focused on the wet food.
Ingredients: There are specific ingredients that can be included in cat food that will promote healthy immune systems and restore balance in the bladder and urinary tract. There are also natural medicines that can fight infections, soothe the urinary tract, and relieve pain.A study published in the American Journal of Veterinary Research found that high protein diets can help dissolve struvite crystals, the more common urinary crystal in cats. So, we made sure that the food we recommended had plenty of protein.
Minerals: Vital minerals (and the proper amounts) are needed in cat food to help control the pH levels in urine and to prevent crystals from forming.
Price: Just because something is expensive, it doesn't mean it works. We made sure to recommend a variety of price options because we know this is something you have to buy on a regular basis.
Who is This Cat Food For?
Most of our recommendations are designed specifically for cats who have urinary health issues. However, we also included products that provide your cat with a healthy diet because poor diet is one of the most common causes of urinary tract problems.Also, the number of wet cat foods specifically designed for urinary health issues is pretty small. So, we expanded our search to find the healthiest wet cat food on the market. This means that our recommendations are great for all cats and their humans.
How ​We Choose ​Our ​Products
As we told you earlier, we spent an entire day researching and writing about the best wet cat food for urinary health. We looked through all of the options on multiple websites like Amazon, Walmart, Target, Petco, Chewy, and PetSmart.
Our original list had about eight different products based on ingredients, minerals, and price. And, from there, we narrowed our list down to the top five based on the reviews. And, believe us when we tell you that there were hundreds to read.
When we choose our products here at Cat Kingpin, we take pride in our research and make sure to cover every possible detail.
Our goal is to save you a lot of time and do all of the research for you, so you can free up your day and play with your kitty. We're pretty awesome like that.
Our Top Choice – Purina Pro Plan Focus Adult Urinary Tract Health Formula
​+
​Pros
Reduces urinary pH
Maximum moisture
Contains Multiple Essential Vitamins
Special Formula For Urinary Health
​-
​Cons
This wet cat food is made with real chicken, and it has a special formula that will help your cat's urinary tract system by reducing urinary pH, while bolstering your cat's immune system, digestive system, and skin & coat systems.
Purina Pro Plan Focus Adult Urinary Tract Health Formula will meet all of your cat's energy and nutritional needs and it comes in a variety of flavor options – chicken in gravy, classic beef and chicken, classic ocean whitefish, classic salmon, and classic turkey and giblets.
This wet food is loaded with Vitamin E, Vitamin B-1, Vitamin A, Vitamin B-6, Vitamin B-2, Vitamin D-3, VItamin B-12, and Vitamin K. It also contains calcium, niacin, and magnesium.
The reviews for this food are overwhelmingly positive, scoring an average of 4.5 stars with over 1,500 reviews on Amazon. Some people call this food a life saver, and nearly every cat owner says their cats love it.
The only negative comment we could find was that this food does not come in a pate option, which is what some cats prefer.
 

Premium Pick

  – Royal Canin Feline Urinary Moderate Calorie So Morsels In Gravy
​+
​Pros
Increases Urine Volume
Balances Your Cat's Urine pH
Enriched With Antioxidants
​-
​Cons
Price
Prescription Required
This wet cat food has boosted levels of potassium and sodium chloride to increase your cat's urine volume, which reduces the risk of urinary crystals. It promotes a healthy immune system since it is enriched with antioxidants, and it also balances your cat's urine pH to between 6.0 and 6.3, which is where you want it to be.
It also has restricted magnesium, phosphorus, and calcium to help prevent kidney stones, and the moderate calorie formula is designed to meet proper nutritional levels for ideal weight.
Royal Canin Feline Urinary Moderate Calorie So Morsels in Gravy was specifically designed to support the urinary tract and bladder health in adult cats.
The majority of customer reviews say that their cats loved eating this wet food, and many said that this food helped their cat avoid stone surgery.
However, you do need a prescription to purchase this food in most retail stores and on most websites, and it is significantly more expensive than other food options.
 

Budget Friendly

  – Purina Friskies Extra Gravy Chunky Adult Wet Cat Food
​+
​Pros
Made with Real Meat, Poultry, and Seafood
Moisture
Price
​-
​Cons
Not Specifically Made For Urinary Health
We really had to do our research to find the best budget-friendly option, and we ultimately based our choice on the moisture and protein content, plus the customer reviews. This food is not specifically designed for urinary health, but the amount of gravy made it stand out. And, it is formulated to meet the nutritional levels established by the AAFCO Cat Food Nutrient Profiles for maintenance of adult cats.
Purina Friskies Extra Gravy Chunky Adult Wet Cat Food is loaded with vitamins and minerals, and your cat will love the different flavors – turkey, beef, chicken, and salmon. The extra gravy will have your cat licking their bowl clean and the water content will help keep your cat hydrated.
The only negative comments in the reviews were that the cans were sometimes damaged during shipping.
Other Choice: Hill's Science Diet Adult Urinary Hairball Control
​+
​Pros
Made With Natural Ingredients
Optimal Level of Magnesium
Veterinarian Recommended
Supports Urinary Health and Reduces Hairballs
​-
​Cons
This cat food is recommended for adult cats between the ages of one and six, and it is the only brand that supports urinary health and reduces hairballs. The right amount of magnesium is important to support a healthy urinary system, and Hill's Science Diet Adult Urinary Hairball Control has the perfect amount – not too much, not too little.
The natural fiber blend in this wet cat food is what helps to reduce hairballs, and it is made with natural ingredients and zero artificial flavors or preservatives.
Cat owners who had issues with their cats losing weight due to a urinary issue said that this option helped their cats gain weight, and they loved the savory chicken flavor.
Hill's Science Diet was the number one veterinarian-recommended food for cat health in a 2017 survey, but this specific product is not recommended for kittens or pregnant cats.
The only negative we could find about this option was the smell. A few reviews mentioned the less than spectacular odor, but it didn't happen very often.
Other Choice: Wellness Complete Health Natural Grain-Free Wet Canned Cat Food
​+
​Pros
High Protein
No Grain
Contains vitamins and antioxidants
Low Dietary Magnesium
​-
​Cons
Not specifically made for urinary health
New Formula
This option isn't specifically made for urinary health, but the ingredients like cranberries and blueberries – plus the low dietary magnesium – help promote proper urinary tract function.
Wellness Complete Health Natural Grain-Free Wet Canned Food is fortified with minerals and vitamins, loaded with protein, and made with premium meat, fruits, and veggies to increase your cat's moisture intake.
This wet cat food is for cats one year or older, and it won't just improve your cat's urinary health, but their overall wellness. They choose each ingredients to develop and support the five signs of wellness – skin and coat, digestive health, energy, immunity, and eyes, teeth, & gums.
The only negative we could find about this product is that some customers were not happy with the recent formula change. Their cats were used to the older version, and they didn't like the new taste.
Care and Maintenance
When it comes to the best cat food for urinary health, the care and maintenance is the same as any other cat food.
Feed adult cats 1-1 1/4 oz. per pound of body weight daily, and divide into two to three meals. 
Keep your water and food bowls separate. A lot of cats don't like their water smelling like their food, so don't have the bowls too close together.
To make sure your cat stays hydrated, consider a water fountain instead of a bowl. Running water is better than still water when it comes to cats. It's not clear why this is the case, but there are multiple theories, including hunching over a bowl puts them in a more vulnerable position.
Make sure that your cat always has access to clean water, so be sure to change it out daily.
​Answers to Common Questions
Can you leave this food out or does it need to be refrigerated?
Serving your cat's food at room temperature is much better for digestion. However, since these recommendations are made from real meat, fish, and poultry, you should refrigerate after opening, if needed. But, before you serve it, zap it in the microwave for a few seconds and add a little warm water.​
Does this food have all-natural ingredients?
Some of the options on our list do have all-natural ingredients, as well as zero preservatives and artificial flavors. However, there are some that do have by-products. All of our recommended products are loaded with the proper vitamins and minerals.
Does this food prevent urinary health issues?
If your cat isn't experiencing any urinary health issues, but you want to avoid it because it such a common problem, all of our recommendations can definitely help your cat with preventative maintenance.
Do I need a prescription?
The only option on our list that requires a prescription is Royal Canin Feline Urinary So Morsels in Gravy. But, some reviewers said that there are websites where you can buy it without a prescription. Every other recommendation is over-the-counter.
What is the percentage of protein?
We made sure that each of our selections had a high amount of protein. But, the specific amounts do vary, so check the label if you are looking for a specific amount.
Is this pate or chunks/shreds? 
Each one of our recommendations comes in different varieties. There are some that come only in pate and others that are only shreds/chunks.
What can sizes are available?  
Each brand comes in different sizes between 3 ounces and 5.5 ounces.
​Final Thoughts
There are so many different kinds of cat food to choose from, and finding the right one for your cat with urinary health problems is super important. Wet cat food is beneficial for cats with urinary diseases because keeping them hydrated will help their urinary tracts.
The best wet cat for urinary health depends on your cat because they can be picky. But, our choice is Purina Pro Plan Focus Adult Urinary Tract Health Formula.
Remember, if your cat is showing signs of urinary problems, take them to the vet because some causes can be fatal. Plus, they can suggest treatment and the proper diet for your cat's urinary issues.
You want to make sure that you are keeping your cat happy and healthy, So, choose the right food to give them the best chance to live a healthy cat life.
SOURCESEffects of a high-protein diet versus dietary supplementation with ammonium chloride on struvite crystal formation in urine of clinically normal cats  https://avmajournals.avma.org/doi/10.2460/ajvr.2003.64.1059  ​Feline Lower Urinary Tract Disease https://www.avma.org/public/PetCare/Pages/FLUTD.aspx