Best Cat Brush For Persian Cats
Don't you love settling into the couch with your wine, snuggling up with your Persian, and wrestling mats out of their mountains of hair?
Probably not! And if you do, I'm here to tell you that your cat doesn't like it. 🙂
Finding an effective brush for your Persian can take some hunting, especially if you're a new Persian caretaker. You might be discovering for the first time how large of a commitment you've just made.
Hopefully you had some idea of the work that's required when you started, but if not, that's okay. We're here to help you find the tools you need to make grooming your Persian an easy, mindless part of your daily routine.
If you've been looking for the best cat brush for Persian cats, our article was written just for you!
We want you to be able to relax and trust that the information you read here is reliable. It can be exhausting scavenging the web to find your answers scattered in ten different places. 
That's why we've spent two hours researching Persian cats, two hours learning about their grooming and hygiene needs, and another three hours browsing all of the brushes we could get our hands and eyes on. We don't want you to have to go anywhere else.
Persian cats have long, royal coats of baby fine hair. It is the epitome of elegance and grace. To achieve this look though, you've got to work. Hard.
We're talking a minimum of one full brush down every single day. That's no quick thing. You have to get every single tiny knot out of your Persian baby, or their hair will mat. 
Matting is a super dense formation of tangled fur/hair. When the fur gets long enough, it can wrap and knot around itself. It eventually forms this impenetrable clump that has to be cut out. It can be painful for your cat–not the cutting of the mat, but just having something attached to them that will pull their hair anytime it touches something.
So, let's avoid that by taking pristine care of them, as is required with Persians.
The 2 Sided Undercoat Rake for Dogs and Cats is ours and over 6,400 other people's top pick. Read on, and I'll tell ya why!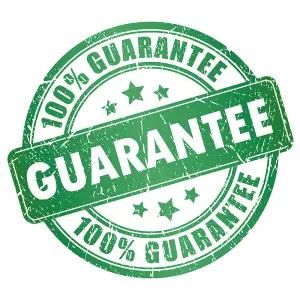 This content has been reviewed and approved by our in-house Veterinarian for accuracy.
Table could not be displayed.
Why You Should Trust Our Review
Good question. Why trust our review, and why trust it more than the others you might find?
We aren't looking to simply find good products. Our whole goal is to help you help your cat live your best lives. That means providing simple, effective, and cost appropriate options for the most common cat problems.
That's why we do things like spend seven hours researching then another three hours writing the article.
Slow and steady wins the race, my friends. That way you can see everything passing by!
We only put out content that we stand behind.
That being said, we analyzed these cat brushes through the eyes of a Persian cat owner only. No other breeds were considered.
What Features Did We Look For
If you're a new cat owner, you'll probably think, "What did I get myself into?" after reading this. While all of these things that we looked for might seem overwhelming, I promise they are not.
Here's why:
We did the overwhelming part for you.
We broke these things down into microscopic segments only so that we could choose brushes that met all of our criteria because then we'd know the brush is effective without having to rely on all of the sales-o-matic descriptions.
In a few years when you're shopping for brushes again, hopefully you remember this criteria and can help decide for yourself! That would make us extra happy.
Here's what we looked for:
Type of Brush – There are different types of brushes and combs as you can probably imagine. There is a pin brush, which is most similar to the regular brush you use on your hair. There is another common type of brush called a slicker brush that has sharp metal bristles that we probably think of when thinking 'pet brush.' Each has a different yet equally valuable effect on your cat's fur. Pin brushes are most similar to the brush you and I use, but slicker brushes have the metal bristles with sharper edges to detangle and fight mats.
Material – Materials can affect the results of a brush. For example, a slicker brush would be pretty useless if it were made of something like plastic or wood. It just doesn't produce the same effect as the thin metal bristles, and based off of experience, we understand why. Wood and plastic just do not bend the same way as thin metal, nor can it get as fine as thin metal and still maintain its integrity.
Design – There are brushes for every need you might have. Wide bristles, thin bristles, thick handle, thin handle, 1,000 bristles, bristleless. We went for designs that were specific to dematting and fine combing/brushing. We stayed away from "casual" cat brushes. Casual means leisurely to me–without significant purpose. Those types of brushes won't cut it for a Persian. They need every strand of fur to be brushed precisely and fully.
Length – Here, we're talking about the length of the bristles. It took some of us trial and error to find out that short-bristled brushes and combs don't do much of anything for a Persian cat except allow mats to form in the deeper layers of their fur. Plus, Persians have a lot of hair, so you'd be working for hours to get to everything you needed to brush. All of these brushes and combs are effective lengths for brushing your Persian cat.
Price – Again, we do our research on the $50, $75 brushes. There are some that are worth their weight in gold, but mostly it's all just overblown advertising. We want to protect you from that, so unless it's actually worth $50, you won't find anything like that on here. The most professional grooming brushes don't even have to reach those price heights, so beginning and maintaining a grooming routine for your cat will hopefully be affordable and attractive to you!
Who is This Cat Brush For?
The Persian breed is one of the most popular breeds of cats today–and in history. They're mellow, social, and beautiful.
Humans and Persian cats have been intertwined for a long time. There are hieroglyphic references to Persians that can be traced back as far as 1684. That's a long time for one specific breed. Clearly, these cats were revered.
If you've gotten the opportunity to become the caretaker of one of these royal cats, this list is for you. You're going to need to groom them meticulously, lovingly, and routinely. This list is to help you find the best and most effective tools to do so.
This list is not inclusive for all. Only owners of Persians take heed.
Specific features on brushes can actually be harmful or painful for breeds that it wasn't intended for, so please don't think you'll come here and find the 'best of the best' to apply to your cat's life who is not a Persian.
How ​We Choose ​Our ​Products
In this area we add to the credibility of how we choose the products in the review.  It's okay to refer back to what was said earlier in the past. Explain how we looked at multiple websites (name the websites) and places to find the best products.  Mention how we also look over as many reviews as we could. Further explain how the CK staff really gets into details with products they review and that we do a thorough analysis. (150-200 words)
We found our product by spending time educating ourselves even further on Persian cats, their grooming needs, and refreshing our education on brush types. We used all of our information to form a big picture of the types of products we needed.
We looked on Chewy, Amazon, Petco, and Stella & Chewy, to name a few places. Then we went into our local stores including Walmart to see if there were other options not available online. This helped us create a well-rounded list.
Once we had a preliminary group of brushes together, we read every review on it that we could find. If there were any recurring, relentless complaints, they were booted off of the list.
Even after making our decision, we've reanalyzed it repeatedly, and we're still confident with our picks. I'm excited to share them with you. Here we go!
Our Top Choice – Pet Grooming Tool-2 Sided Undercoat Rake for Cats & Dogs
​+
​Pros
Double sided
Differently sized bristles
Rounded teeth
Sharp enough to cut mats
​-
​Cons
Quality glitches
Too effective?
Must be used daily
The Undercoat Rake for cats by Pet Grooming Tool does the best stand-alone job grooming your cat. This one is extremely effective on its own without having to start with a comb, go to a brush, then go back to the fine-toothed comb to detangle.
It's double-sided with one side of bristles closer together than the other. The "bristles" are metal claws that round to almost a 180 degree angle so that what touches your cat is just a smooth piece of metal. Inside the rounds, it's very sharp, making the brush able to cut through knots and mats.
We all know there are glitches in manufacturing that affect the quality of a product. In rare instances, this product came with shaved metal sticking off of the bristles. Ouuuccchhh! Please check for this.
We also have some conflicting feedback here. While an equal half of the one-star reviewers said this comb was too dull to work, the other half said it was so sharp and effective that their cat would go bald if they kept using it.
Quality can vary at any time. We know that. Try to inspect your comb before using it.
 

Premium Pick

  – Go Pets Dematting Comb Professional Grooming Rake
​+
​Pros
Two-sided
Dematting, detangling, undercoat, deshedding
Unconditional guarantee
Differently spaced teeth
​-
​Cons
Silicone handle sticks on fur
Teeth eventually dull
Handle leaks
The Dematting Comb by Go Pets will get the job done for you. It's pricer than its competitors, but they do have more bristles for a more orderly brush. Each side offers differently spaced teeth that are safe to use for dematting, detangling, on your cat's belly, and to deshed your cat.
The company offers you an unlimited guarantee, too. If for any reason at all you don't like it or it's messed up, they'll give you your money back. Not too shabby!
As with anything sharp, the sharp teeth on this brush will eventually dull. But, the recurring issue involving this brush revolves around its handle. The handle is made of silicone, first of all. It sticks to your hair.
Secondly, it apparently leaks some sort of goo that I assume is put within the silicone to make it squishy. This was a recurring complaint, so hopefully they've fixed it by now. People loved the heck out of this brush besides that, so we can't just ignore it.
Wrap the handle in some duct tape and don't worry about it! 🙂
 

Budget Friendly

  – Hartz Groomer's Best Grooming Tools
​+
​Pros
Slicker brush
Developed by groomers
Light and sturdy
Distributes natural oils
​-
​Cons
Needs companion tool
Only buy slicker brush
Bristles fell out
The Hartz Groomer's Best Grooming Tools brush should be a staple in your home. This slicker brush was designed by groomers, who obviously know a thing or two about brushing cats.
It's designed to distribute your cat's oils onto the rest of its coat while detangling every fine knot. It's light, but very sturdy so you can maintain control while dealing with extra-tough knots.
As wonderful as this brush is, you will need to get another tool to achieve the comprehensive level of brushing that's required for a Persian. This brush alone won't accomplish it all.
That being said, it has been reported that people really only recommend the slicker brush from this company because other styles aren't effective. If you go ahead and try a different style brush through this company, let us know your experience please!
I highly encourage anyone who is making a decision to pass up a product based on  negative reviews or cons listed here to do some analysis for yourself. These products may have 5,000 raving reviews and about 75 awful ones.
Even though that's an extremely small percentage of awful reviews, I still want to tell you about them because you should know. If you think a product is right for you but you're deterred by a con I've listed here, do some investigating. The risk may be worth taking, or it may not be.
You'll only know if you look into it yourself.
Other Choice: Hertzko Self Cleaning Slicker Brush
​+
​Pros
Removes loose hair + dirt
Claims no pain
Retractable bristles to clean fur
​-
​Cons
Not for thin coats
Some animals found it uncomfortable
Retractable button can stick
Hertzko's Self Cleaning Slicker Brush is pretty rad. It's a slicker brush that has retractable bristles so that you can get all of the cat hair out of the brush–finally! If that wasn't cool enough, it's a no-pain sort of brush.
Sometimes slicker brushes can be uncomfortable and painful because of their sharp bristle ends, but 13,000 people swear this brush has transcended that old requirement.
As with most slickers, animals with thin coats weren't a fan of the brush. Also, some animal skin, just like humans, can be very sensitive regardless of how thick their coat is. Those animals will never enjoy slicker brushes most likely.
The other trick to this brush is trying to get the retracting button to remain functional. People found it to short out pretty quickly. The brush rests with its bristles inside, and you have to press a button to push them out to brush with.
When the button breaks, you'll find yourself having to hold that button down to brush your cat instead of it locking into place.
Other Choice: Sbyure Stainless Steel Cat or Dog Grooming Set
​+
​Pros
Set of 4 tools
Tear stain remover
Can work for fleas
​-
​Cons
Doesn't remove anything from human clothing
Small combs bend easily
This Sbyure combo set should be a staple in every pet owner's home. It includes three different lengths of fine-toothed combs and one long-toothed fine & wide toothed comb. 
The long-toothed comb is so nice for getting all the way to the skin through thick animal hair. The fine-toothed tiny combs are for removing tear stains and dirt, which Persians acquire. They're also little enough to be effective for fleas if you run into that problem.
The cons I listed were almost, almost jokes. Someone seriously tried to remove burrs from their clothing with this, and it didn't work…
…
Okay. Then a few people say the combs bend easily. That's a bummer, but after the burr comment, I'm wondering what they're brushing!
All jokes aside, this kit isn't something to be used as the main part of your cat's grooming session. I use the comb only at the very end to make sure I've got every knot out because it's unforgiving.
If you plan to use this kit to completely groom your cat, you won't have success. But if you plan to use it to supplement and top-off your routine, you'll love it.
Care and Maintenance
To care for your cat brushes, there aren't too many things involved, luckily. To start, after you're finished brushing your cat, clean the hair out of the brush or comb immediately. 
It's always nice to give it a quick wash or rinse if you have the time. Sometimes dirt, sweat, and other materials get stuck in your brush and can help it get caught in your cat's hair. Cleaning your brush is necessary.
To groom your Persian cat is a different story. They need to be brushed very thoroughly at least once a day including their under eyes. They are one of the breeds that accumulates tear stains in their little eye folds.
You can't let those things go longer than a day, or you may end up having to cut out some mats instead of brush out some knots.
​Answers to Common Questions
Why do you keep saying that other cats can't use these brushes?
That's not it at all! 🙂 They totally can. These brushes are our recommendations only for Persian cats. We don't want someone with a Tabby getting mad at us because the extra-long toothed slicker brush with sharp bristles rubbed your short-haired Tabby the wrong way. That's what we mean.
Plus, we want to make the distinction that Persian cats have extremely thick and long coats. When you have a cat with such a thick coat, you need specially shaped brush bristles or you'll end up with mats deep inside your cat's fur.
Which brush is best for my Persian? What should I use?
It depends on your needs and what you have already. Persians have a need for every single type of brush on here. You can't go wrong with having four different types of brushes and brushing your Persian with every one of them on different occasions.
The only thing you'll do is promote circulation and prevent them from matting into a painful mess.
If you're new and unsure, get one of the brushes that are most popular and common. Then you'll definitely get your basic necessities covered. From there, you can assess what your cat is benefiting from the brush, and what's left to be desired.
Build your brush/comb arsenal from there–based on your needs.
My Persian is getting so matted no matter how many times I brush! They're even getting urine and feces stuck on their coat. What do I do?
I'm sorry to hear that's happening. You're not alone. Some people have to shave the back and bottom of a Persian's legs so that they can comfortably walk in their litter box.
If you let the issue continue, they'll probably start to relieve themselves elsewhere because it's too gross and uncomfortable for them to be in the litter box. If that's the case, you'd want to look into shaving that underside.
Will these brushes work on my husky, bunny, rug, or sheep?
I don't know. This list is only for Persian cats.
What do I do if nothing is working?
You're going to have to contact a groomer for some help and advice if your cat is getting matted despite your regimented brushing routine. Living full of mats is miserable, and your cat shouldn't have to do it.
Talk with your groomer about your options. However, if your cat ends up being one of those sweethearts who just can't have long hair without matting, be kind to them. Allow them to have short hair. Anything less is absolute, undiluted cruelty.
​Final Thoughts
So, those are the best brushes for Persian cats according to us! If you're a Persian owner, you know how much work is required to keep your cat beautiful.
Don't forget, if you're new to Persians, along with bodily grooming, they also need their tear stains removed as well. The tiny comb in recommendation #5 will help with that.
For the best overall grooming brush, we stand behind the 2 Sided Undercoat Rake for Dogs and Cats.
What has been your experience with Persians so far? What's your grooming routine?
Tell us below in the comments!
Sources:
What You Need to Know Before Bringing Home a Persian Cat – https://www.petmd.com/cat/care/what-you-need-know-bringing-home-persian-cat