Best Brush For British Shorthair Cats
British shorthairs are the "teddy bears" of the cat world, thanks to their adorable little round faces, chubby cheeks, short ears, big eyes, and beautiful coats. Seriously, they couldn't be any cuter.
But, their beautiful coats are short and dense, and that means they need a good grooming session at least once a week with a quality brush. During the spring, you will want to brush your British shorthair a bit more often because they will be shedding their winter coats.
A proper at-home grooming session starts with a massage. You want to gently massage your kitty from head to tail. When doing this, check for skin problems like rashes, sores, or hair loss. Then, use a good brush to slowly detangle their coat and remove any loose fur.
Brushing your British shorthair regularly will keep your fur baby's coat healthy, limit matting, and reduce shedding around the house. Plus, it can cut down on hairball vomiting.
So, brush your British shorthair thoroughly – with a proper brush – and make sure you get the thick undercoat and not just the guard hairs on top.
Now that we've touched on proper grooming habits for your British shorthair, let's talk about the tools. There are a ton of pet brushes online and in stores that come in various shapes and sizes and that are made from different materials.
But, since your British shorthair has such a dense coat, they need the right brush for proper grooming and to minimize shedding. And, this is why we started looking for the best brushes on the market for British shorthair cats.
After an entire workday researching the best brush for British shorthair cats, we determined that the Hertzko Self-Cleaning Slicker Brush was the best choice.
This brush will easily pull dead hair from your cat's coat, but they will remain comfortable because it won't excessively pull the skin. But, the benefits aren't just for the cat. Humans will love this slicker brush because it is insanely easy to clean.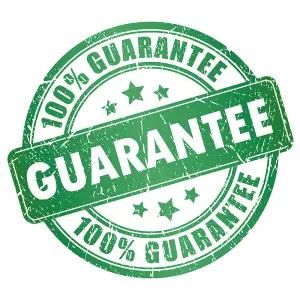 This content has been reviewed and approved by our in-house Veterinarian for accuracy.
Table could not be displayed.
Why You Should Trust Our Review
To find the best brush for British shorthair cats, we spent eight hours combing through all of the brush options available. And to be honest, we could have easily spent another full day working on it because there is so much on the market to choose from.
But, we had to start making cuts somewhere. And to start, we got rid of anything that didn't have at least a four-star review.
At that point, we started focusing on the specifics of the four-star (or more) brushes – things like materials used, cat comfort, ease of cleaning, and price.
Then, after a full day of research and finding our favorites, it took another four hours to write this article. That's right, finding the best brush for British shorthair cats took us an entire workday of research, plus a half day to write the article. But, making sure your cat has a healthy coat is important, so we didn't mind putting in the work.
What Features Did We Look For
​When it comes to finding the best brush for British shorthair cats, there are a few things to look for. And, during our research, we discovered that the most important things are:
Hair Removal: Cat parents are all too familiar with shedding. And, when it comes to the British shorthair, that dense coat can end up all over your house without regular grooming. Since one of the biggest reasons to brush your cat is to remove the dead hair, we made sure we chose brushes that did just that – and did it well without hurting your cat's skin.
Easy Cleaning: One of the worst parts of some cat brushes is the cleaning. It may remove the dead hair from your cat's coat, but getting that hair out of the bristles can be a nightmare. So, we chose brushes that are just as easy to clean as they are to use.
Materials: Many cats aren't thrilled about the idea of their parents grooming them. They are going to twist and squirm while you try to brush them. And, if you choose a brush that has painful pins or wires that catch their skin, they are not going to like it. This is why we looked for brush materials that your cat will be comfortable with, but still do the job well.
Price: When you have hundreds of brushes to choose from, that means they can range from super cheap to super expensive. We kept price in mind and made sure our top five had a variety of price points that can fit any budget.
Who is This Brush For?
We recommend these brushes for British shorthair cats, which have short, dense fur. They will also work well for other breeds with short hair, to remove dead hair effectively, reduce matting, and help keep your cat's coat clean and healthy.
Bonus cat knowledge: A cat's tongue feels like sandpaper because it has individual spines shaped like mini claws with sharp ends. When a cat is self-grooming, their tongue can penetrate tangles and knots in their fur to tease it apart.
Our recommendations on this list will groom your cat just as well as they groom themselves.
How ​We Choose ​Our ​Products
As we mentioned earlier, it took us a day and a half to go through all of the brushes available and write our recommendations. After about eight hours of research and four hours of writing, we were finally able to narrow it down and choose the top five on the market.
We looked at multiple websites for different cat brushes, as well as gloves. We looked at every choice from sites like Amazon, Chewy, Walmart, and PetSmart to find the best brush for British shorthair cats.
Once we got the list down to the top 20, we went through the product specs like materials and effectiveness, we looked at all of the questions cat owners had, and we read thousands of reviews.
Eventually, we were able to pick the top five brushes for British shorthair cats. We did all of the tedious, grueling work so you don't have to. You're welcome.
Our Top Choice – Hertzko Self-Cleaning Slicker Brush
​+
​Pros
Easy to clean
Reduces shedding
Gets rid of mats without hurting your cat
​-
​Cons
This brush will get rid of all your cat's nasty mats while removing loose hair and eliminating tangles, knots, dander, and even trapped dirt. And, it will do all of this without hurting your British shorthair.
The bristles are fine bent wires that are designed to get deep into your cat's dense fur, which means it will hit the undercoat, but it won't hurt your cat's skin.
One of the coolest parts of the Hertzko Self-Cleaning Slicker Brush is how easy it is to clean. When you are done brushing your cat, all you have to do is take your finger off  the button, and the bristles will retract back into the brush, and leave the dead hair free to easily throw away. No more trying to pull the hair free from bristles.
Your cat's coat will be soft and shiny when you use this brush, and the comfort-grip handle is a nice added touch.
However, there is a negative with this brush if you have arthritis or weak hands. Because you have to hold down a button while brushing, it can be a bit of a challenge.
 

Premium Pick

  – FURminator
​+
​Pros
Perfect for shorthair breeds
Easy to clean
Reduces hairball formation
Money-back guarantee
​-
​Cons
This professional-grade grooming tool will change your cat's life because no longer will they be covering your home in fur. The FURminator will dramatically reduce the loose hair from the undercoat while keeping your cat's coat free of dirt and debris.
The FURminator is designed to reach through the topcoat without damaging the coat or cutting the skin, and it can also reduce hairball formation because they will consume fewer hairs when they are self-grooming.
This brush also features an ergonomic handle, a FURejector button to release the hair, and a curved edge to conform to your cat's natural shape and build. There are also two different options available, depending on the size of your cat and the length of your cat's hair.
This deshedding tool will remove significantly more hair than a regular brush or comb, and it will do it before your cat has a chance to leave it all over your house.
It is perfect for grooming short, dense hair, and it comes with a money-back guarantee. So, even if it seems a bit pricey, it will work well for you or you can get your money back.
We do caution you with this tool because of the sharp teeth. You want to make sure that you aren't digging too deep and cutting your cat's skin. If you need some tips, there are videos online to show you the right way to use it.
 

Budget Friendly

  – FASTDEER Pet Grooming Glove
​+
​Pros
Price
Comfortable for cats
Removes a lot of hair
​-
​Cons
Some cats don't like brushes, but they don't mind a massage or petting, and that's what makes the FASTDEER Pet Grooming Glove such a great option. It makes for a better massage because it mimics the cat's structure tongue barb, and that means the touch is much more comfortable for your cat.
Using a glove instead of brush gives you more flexibility and allows you to get into those difficult to reach places on your cat's body – like the ears, legs, soft belly, and head.
This glove is made with breathable mesh fabric on the back and soft rubber on the front side, and neither material will harm your pet's skin and is easy to clean. It also has an adjustable velcro strap and is lined with elastic spandex.
Using this glove to give a gentle massage will not only remove loose hair and gets rid of matting, but it will also improve your cat's blood circulation and enhance their coat's quality.
This glove is made for the right hand and is adjustable. However, some cat parents have reported that it is still a bit large, making it a more difficult to use.
Other Choice: Safari Cat Self-Cleaning Slicker Brush
​+
​Pros
Reduces shedding
Easy to clean
Helps prevent hairballs
​-
​Cons
This brush features stainless steel pins that make grooming your cat simple while giving excellent results. Using this brush regularly will reduce shedding, mats, and tangles and give your cat a healthy, shiny coat.
When the brush gets full of hair, all you have to do is press the button on the back of the Safari Cat Self-Cleaning Slicker Brush to move the pad forward and brush the hair off the pins. Compared to most slicker brushes, this one is a snap to clean.
Your British shorthair will find this brush to be comfortable, but it will still remove a large amount of loose hair.
The only negative we found was that the stainless steel pins can bend. If that happens, it makes the brush impossible to use, and you can't retract the pins for cleaning. That's a huge bummer, so be sure to be careful when using this brush.
Other Choice: Delomo Pet Grooming Glove
​+
​Pros
Silicone tips
Eco-friendly
Sold in pairs
​-
​Cons
Your cat will fall in love with this grooming glove because it will give them a gentle massage without damaging their skin. The 255 silicone grooming tips will help you brush away dirt, dander, and loose hair from your cat, and the design will help you get into those hard-to-reach places on the face and tail.
As you pet and massage your cat, their loose hair will stick to the glove, which you then peel off and throw away. These gloves also stimulate the healthy oils on your cat's skins, and that will improve their coat's softness and glow.
When you order the Delomo Pet Grooming Glove, you will receive two gloves – one for the right hand and one for the left – and they each come with an adjustable strap to fit any size hand. The gloves are eco-friendly and will not cause skin damage or cause painful fur removal.
This glove is machine-washable, plus it is lightweight and breathable.
Now for the downside. We all know cats are picky, and something that one cat loves another will hate. Some negative reviews said their cat didn't like being massaged with the glove, but the positives definitely outnumbered the negatives.
The other negative comment was that the glove doesn't remove as much hair as they would like. But, overall, this glove received four stars out of more than 3,000 reviews.
Care and Maintenance
Each of our recommendations has different care and maintenance instructions because they are made from different materials. Always remember to handle each one with care. But, as far as specific care and maintenance instructions, you need to read the instructions that come with the product you choose.
​Answers to Common Questions
How well does it work?
​Each one of our recommended brushes work amazingly well for the vast majority of cats. They will remove loose hair from a British shorthair cat and keep your cat's coat clean and healthy. Of course, every cat is different and every cat is picky, so just because it works well for most, there are cats out there who won't be happy with being brushed, no matter how well they work.And remember, British shorthair cats have thick, dense coats in a variety of patterns. So, these brushes won't work well for everyone. But, we are confident they will work extremely well for most cat parents.
Should the FURminator be used by itself or in addition to a brush?
If your cat has problems with matting and tangles, we recommend that you use a slicker brush or grooming glove first before using the FURminator. Otherwise, you run the risk of pulling out all that hair and causing damage.As we told you at the beginning of this article, you always want to start the grooming process with a gentle massage, so you can pinpoint matting and tangles, as well as skin problems. If your cat has any sores or bruises, get treatment from a veterinarian before brushing.If your goal is to reduce shedding, and your cat's coat is free of tangles and matting, then the FURminator works well on its own.
Does this product cause discomfort?
We made sure that all of the products we recommended would be comfortable for your cat, so they wouldn't fight you while you tried to brush them. However, every cat is different, so you might have a cat that won't be happy about getting brushed.If the FURminator is used improperly, it can also cause some skin damage. So, be sure to watch the how-to videos first before using it. When it's used correctly, this tool can be a grooming game changer.
How often should I use it?
You want to brush your British shorthair cat at least once a week to keep their coat healthy and to limit the shedding in your home. However, if you want to brush them everyday, and they enjoy the process, go for it!During the spring, you will also find that you might need to brush them more often because they are shedding their winter fur.
How do you clean them?
Each of these brushes need to be cleaned in different ways. You can clean the pins on the slicker brushes with dish soap and water, just remember to be gentle so you don't bend them.The gloves are machine washable, and the FURminator can also be cleaned with dish soap and water.
​Final Thoughts
There are so many different kinds of cat brushes out there that trying to find the right one for your British shorthair can be overwhelming. Then, when you add the fact that every cat has their own preferences, it almost seems impossible.
However, after hours and hours of research, we determined that the best brush for British shorthair cats is the Hertzko Self-Cleaning Slicker Brush.
You want to make sure to use a brush that is comfortable for your cat, removes loose hair, and won't damage their skin or remove matted hair in a painful way.
To help your British shorthair cat live their best cat life, choose a top quality brush to help keep them clean and healthy. Not only will they be happy, but your house won't be covered in cat hair!
SOURCESEver Wondered Why Your Cat's Tongue Feels Like Sandpaper?  https://www.pbs.org/newshour/science/kqed-deep-look-cats-tongue-sandpaper 
Four Best Brush Types for British Shorthair Cats https://petcaretools.com/4-best-brush-types-for-british-shorthair-cats/