Best Food for Cats With Liver Problems
If you've landed on this page, your vet has diagnosed your cat with liver problems. And, we're truly sorry to hear that. But! It doesn't have to be such a difficult event as long as you have the necessary information to care for your cat in the best way possible.
When it comes to food, the main thing you may need to accept is that the days of stopping in at just any old convenient store to grab low-grade generic cat food when you're in a pinch are over. Quality is the name of your game from now on.
Such is the case for all cats who struggle with liver issues.
Once you accept that then you can move on to finding what cat food you can give your cat. If you've tried to do that already, welcome in. You don't have to look any further. We've created a list of the best cat food for cats with liver problems so you don't have to.
---
Liver disease in cats has so many possible causes that it doesn't pay to go into it all for the purposes of this article. Sometimes, cats have chronic liver disease and other times they have liver problems that are temporary for cats like when a cat loses weight too fast and suffers from a fatty liver for a period of time.
Chances are, you and your vet have already discussed the 'why' and the 'how' of your cat's liver disease, so we won't get into that here. Now, you just need to know what to feed your cat.
To help you meet your cat's needs, we've spent ten hours learning everything that we can about cats with liver troubles. All in all, the best cat food for these cats is Hill's Prescription Diet i/d Digestive Care.
Find out more below!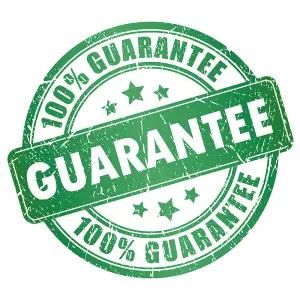 This content has been reviewed and approved by our in-house Veterinarian for accuracy.
Table could not be displayed.
Why You Should Trust Our Review
Here's the thing: we dedicated a whole week to learning about this topic. Ten total hours of research along with three hours of writing makes us feel pretty darn confident about sharing our findings with you!
As you noticed if you've been researching for yourself, there is fabulous information about diets for cats with liver problems. Truly, we've never lived in a more beautiful age than now! Isn't it amazing to have help and information at the tip of your fingers any time of day?
Another thing that you've probably noticed is that you keep seeing phrases like "highly digestible protein" and "high energy content." Well, what does that mean? What foods contain those things?
You'll find your answers here. Kick back and relax.
What Features Did We Look For
We looked for quite a few things for this one. Two of them being what I've just mentioned above.
You'll find the tell-tale signs of a healthy diet for liver-troubled cats in each of the foods we recommend. Here's what those are:
Highly Digestible Protein & High Energy Content – This is a big factor because it helps reduce the amount of work that your cat's liver has to perform. Think of it as the difference between jogging on sand and jogging on concrete.

When you give your cat protein that's easily digestible, it means they're going to get the maximum benefit from it. Think of those cat foods that have 20+ ingredients–those would not be digested easily.Your cat's body would have to go through so many (probably) unnecessary ingredients just to get the real stuff they need–the protein! That's a whole lot of work for a very small payout. Just give them the good stuff from the start and save them some energy and time!Also, high energy content comes from fat and carbs, and those need to be easy to digest, too.
Less Sodium, More Antioxidants – Especially vitamin E, vitamin C, and selenium. Those correct the imbalance of free radicals-to-antioxidants within your cat's biological makeup. If you're unfamiliar with free radicals, they're little atoms that can damage healthy cells, which obviously would cause illness and sometimes death via illnesses like cancer.

Also, sodium totally zaps water out of the body. If your cat has a higher sodium intake than they should, you're going to be fighting against yourself to keep your cat properly hydrated.The problem with this issue is that it's almost impossible to tell if your cat is properly hydrated unless they… I don't know, somehow express it to you? Because of this, it's your job as their caretaker to be informed about how much sodium you're allowing your cat to take in.
Highly Digestible Carbs – Like with the protein mentioned in number 1, your cat doesn't need their carbohydrates to come from 14 different ingredients. Keep it simple, keep it short. Cats don't really need a ton of carbs anyway, so staying away from carb-heavy food in general is wise.

Helpful hint: wet food will almost always have less carbs and higher protein.
High Quality Fats and Proteins – If you'll remember, you were told that quality is now the name of your game in the beginning of this article. It's no joke! Being confident that what you're buying is of high quality and from a trustworthy brand is critical for your cat. Their liver will suffer if they have to eat low-quality garbage that is basically the kitty equivalent of a daily diet of McDonald's.

That wouldn't put us in a very healthy state, and it definitely would be detrimental for anyone with liver disease or problems. Same goes for your sweet cat!P.S.- If you remember anything up to this point, please remember that high-quality doesn't always have to mean high prices. You can (and if you're really determined, you will) find a high quality food for your cat on a budget that you can afford.Do. Not. Get. Discouraged.
Who is This Cat Food For?
If you're just joining us, this list is specifically for cat owners who have cats with liver issues.
We consider liver "issues" to range from chronic liver disease to temporary fatty liver problems and everything in between.
This list is certainly not made to help with any preventative measures, nor is it meant to replace any, and I mean any, advice from your vet.
To help you, we wanted to provide a resource that you can fully trust when you need to decide on a food for your cat with liver troubles.
How ​We Choose ​Our ​Products
You know by now that our process for choosing the foods we recommend here is lengthy and involved. We stuck our ears to the ground and kept our eyes peeled in order to learn how best to care for cats with liver problems.
We looked on any and every online pet store, which was actually more stocked than usual. During COVID-19 times, so much more inventory is online. …even 'exclusively in-store sale items' made their way onto store websites for the first time ever.
We quickly eliminated any low-quality food and anything that yielded dangerous or ineffective results for other customers. Your needs are our priority, so not only was every food carefully analyzed, each and every review out there of the foods we chose was read.
By doing all of this, our list naturally formed.
Our Top Choice – Hill's Prescription Diet i/d Digestive Care Canned Wet Food
​+
​PROS
Designed for easy digestibility
Pure ingredients
Highest quality
Trusted brand
​-
​CONS
Sometimes requires prescription
Can be costly
One flavor
As with all of the Hill's Science Prescription line, this Hill's Prescription Diet i/d Digestive Care will require a prescription only at some stores. Like you, we're unsure why we can get it half of the time without a prescription, but that's just the way it is.
This food is specifically designed to check off everything on the list of criteria for a liver-troubled cat's dietary needs. It was made to be easily digestible. That's the one main goal of this food. That's how it made our top pick. 
Hill's Science Diet is made with the highest quality ingredients possible and is trusted by thousands worldwide. You won't regret choosing this food to care for your cat.
You'll notice that this option can be pricey depending on when and where you purchase it. The price usually fluctuates based upon supply and demand, and right now with COVID-19, you might see a price hike.
---
 Premium Pick  – Royal Canin Feline Health Nutrition Digest Sensitive
​+
​PROS
​Good for sensitive stomachs
High quality
Highly digestible protein
Guards against weight gain
​-
​CONS
Shipping troubles
Authenticity suspicions
General taste differences
If you've owned a cat for a while, you've probably heard of Royal Canin. Their Feline Health Nutrition Digest Sensitive wet food formula is ideal for cats with liver problems. It, too, is specifically designed to be very easy to digest for your cat.
Royal Canin always uses high quality ingredients, and this formulation is no different. The link we gave you takes you to the 'chunks in gravy' option, but there is also a loaf/pate style you can choose. Usually, the gravy provides extra moisture, so that's why we chose it.
About 5% of customers had issues with shipping and delivery. Some issues ranged from terrible bug infestations to more harmless issues like loose cans in a box. If you're not familiar with online shopping, this, very sadly, happens all too often.
Don't let it get you down or stop you from trying the food! Just make sure your food is in good standing.
Customers who've been using this formula for years have recently come to question the authenticity of the food they're buying right now, citing differences in labels and serial number placement.
This could be a factory issue or something else. It's up to you to decide the risks. But, hundreds of cat owners found maximum success with the food!
---
 Budget Friendly  – Wellness Natural Grain Free Wet Canned Cat Food
​+
​PROS
1st Five Ingredients–animal protein
Grain-free
No byproduct
Made in North America
​-
​CONS
Tricky return policy
Damaged cans
Texture might turn off some
Wellness Natural Grain Free Wet Canned Cat Food has a wonderfully clean label for the price. The first five ingredients are real animal protein, which is awesome. They don't use grains or byproduct either. Those things aren't great for damaged livers.
Another positive aspect of this food is that it's made in North America!
And, don't forget: it's all natural.
While Wellness says they offer a 100% money back guarantee, people who've tried to take them up on their offer said they received a prepaid debit card in the mail that was their 'refund.' After those pesky debit card fees though, they said there was nothing left on the card.
Essentially, those customers felt duped. Understandably so. To be fair, Wellness was very responsive in their review section on a few sites offering personal solutions for these disappointed customers.
The only other reason to be wary is if your cat is picky about texture. This food is a little bit tougher than some others.
Not unique to Wellness's food, shipping and handling issues arise from time to time. This includes damaged cans and mixed up orders.
---
Other Choice: Blue Buffalo Healthy Gourmet Natural Adult Flaked Wet Cat Food
​+
​PROS
3 flavors + variety pack
3 sizes
Real chicken
Natural
​-
​CONS
Dryer than other wet foods
Inconsistent product
Shipping probs
Blue Buffalo is no stranger to pet owners, but their Healthy Gourmet Natural Adult Flaked Wet Food might be new to you. Another food with real chicken as its first ingredient! It's also natural with no soy, byproduct meal, corn, or wheat.
You have options with this food. It comes in three different flavors plus you have the option of a variety pack. You can choose one of three sizes as well.
With Blue Buffalo, you don't have to be suspicious about the quality of their ingredients either. Your cat will be getting premium quality food when you choose this one.
If you're expecting a pool of gravy, adjust your expectations. For a wet cat food, this one is pretty dry.
At the risk of sounding redundant, we have to tell you that people, again, are having trouble with the quality they're receiving from Amazon. People who buy the food in store and love it are extremely aware that Amazon is sending out second-rate stuff.
We truly hate to admit that, but at this point, there's no denying it. To deny it would be to lie.
The only cure we have for this is to continue, continue, continue to ask Amazon and these brands why that's happening. We haven't been able to get a direct answer ourselves, and for that, we're sorry. You'll know when that day comes.
For now, be ever vigilant, suspicious, and proactive about every item you're ordering online right now. It's the only offense and defense available to you at this time.
A lot of packages are perfectly perfect…many are not though. Keep your eyes open! 
---
Other Choice: Royal Canin Feline Care Nutrition Digestive Care Dry Cat Food
​+
​PROS
Kibble's shape slows eating
Compliment to wet food above
Prebiotics and fiber
​-
​CONS
Shipping troubles
Authenticity suspicions
General taste differences
This Royal Canin dry food is a compliment to the wet food above in our premium pick, but it doesn't exclusively have to be used as such. This food boasts all of the same great qualities as its wet food counterpart except for the common general differences between wet and dry food.
Despite the kibble being crunchy, cats with missing teeth were cited as refusing to eat anything but this food. What a compliment!
The shape of the kibble is designed to slow your cat down while they're eating, which helps your cat's digestive system out immensely.
Not to be overlooked, there are prebiotics and dietary fiber within this formula.
The cons of this food are the exact same as its wet food counterpart. The only difference was that there were slightly less incidences of damaged packaging with the dry food. Apparently food bags hold up better than cans during shipping.
---
Care and Maintenance
As with every list where we recommend food, we highly encourage and support you being vigilant when the food arrives. Always check the box and the actual food containers for damage.
Before serving it to your cat, swirl the food around in their bowl so you can get a good look at everything. Smelling it isn't a bad idea either. I always do this because it takes me 5 seconds and helps me sleep better at night.
Only you and your vet know the specifics about what your cat is struggling with regarding their liver. If your cat needs regular weigh-ins with the vet or something similar, take care of that!
Skipping out on your prescribed action can have detrimental consequences for your cat. Whatever you're supposed to do to ensure your cat's health, go ahead and do it with jest.
If your vet says to make sure to have a clean, fresh water bowl available at all times for your cat, go ahead and leave two bowls out! Over achievers unite!
We just love our cats, guys, and we know you do, too.
---
​Answers to Common Questions
What exactly are the requirements for protein, fats, etc for cats with liver problems?
Your search for answers might be best suited by a call to your vet.
Generally, a cat with liver problems needs a balanced diet with high quality ingredients most of all. The specifics we'll leave to the professionals.
You might see keywords in these products like "all natural," "high quality," or "real animal protein," and be tempted to think a lean, high protein diet is the direction you need to go. Don't be fooled because it's not.
Actually, high protein diets can be a cause of concern for cats with liver problems.
As we mentioned, balance is key. Quality is key. Simplicity, too, is key.
Since you have mostly wet food listed here, should I only give my cat wet food if they have liver problems?
It's not a requirement, nope. Wet food tends to contain more moisture and generally be a "cleaner" option than dry food. Dry food needs to be held together by something, which innately adds "fluff" to the ingredient list. It's unavoidable.
With wet food, you keep your ingredients to a minimum. It's a lot easier to analyze a list of 7 ingredients (wet food) to make sure they're clean than to analyze 25 ingredients (dry food).
Plus, wet food tends to be more easily digestible for a lot of cats.
That's not to say that dry food wouldn't do your cat any good! Quite the opposite actually. Dry food is a wonderful compliment from time to time depending on the feeding habits you have at home.
The ratio of wet to dry food is something you have to decide on for yourself.
What should I do if my cat's bag of food will take days or more to get here and I need it now?
Don't panic. Remember, Purina hasn't always been around, yet cats have survived. Quite well.
If you feel that your current food is harmful to your cat and you can't give them any more of it until the new food comes in, simply whip your cat up some dinner yourself!
It's okay for cats to eat (super fine textures of) rice and something like chicken.
We don't give out DIY instructions, but I promise you'll find your answer by doing a quick Google search.
How do I know which one is best for my cat?
You know what your cat is dealing with, and we don't. So it'll be up to you to analyze your needs in order to find the best solution.
For example, if your cat is overweight and has just been diagnosed with liver disease, you might be better suited for one food more than an underweight cat with liver disease will be.
Your situation is unique to you, so do a little digging yourself to see what'll best help your cat. If you need more guidance, your vet will almost definitely be able to point you in the right direction.
---
​Final Thoughts
And, that's all, folks! You have a decision to make right now, and I hope you feel that you have the necessary information needed in order to make the most well-rounded decision possible.
Once you decide on a food, it doesn't hurt to see if they offer a variety pack so that your cat can try different flavors. Sometimes it's not the food itself, but the flavor.
Please remember that fish flavored cat food has been proven to have at least trace amounts of mercury in it, which are responsible for a multitude of health issues in cats including hyperthyroidism.
An 'every now and then' taste of fish is no problem. But, like fast food, too much is too much! The intention isn't to scare you. It's to make you aware. As long as you have the information at your disposal, our work here is done!
What food did you choose for your cat with liver problems? Did you try Hill's Prescription Diet i/d Digestive Care or did you try another? What were the results?
Stay safe and well during these difficult times, and always know we are here to be your resource for your cat's well being in good times and in bad. Don't hesitate to contact us with any questions you may have right now.
We can't promise to know every answer, but we can help get you to someone who does.
Chao! Let us know about what food you chose below in the comments. 
Sources:

How to Feed a Cat with Liver Disease – https://catsphd.com/how-to-feed-a-cat-with-liver-disease/