Best Cat Litter For Allergy Sufferers
Cat litter becomes a part of your life when you're a cat owner. But, if you or your cat suffer from allergies, that litter is more than a tiny, everyday nuisance. Going near the litter can spark allergic reactions and cause symptoms like sneezing, wheezing, itchy skin, and even vomiting, and no one wants to take that chance every single day.
Some cat litters cause allergic reactions in both cats and their humans, with one of the most common being clay-based litters. A common byproduct in clay-based litters is silica dust, and when you and your cat inhale that dust, it can trigger an allergic reaction.
There are a plethora of litter options on the market for cat owners to try if they or their cat suffer from allergies. And, considering how often you and your cat are around the litter box, it is important to choose a litter that will keep the allergic reactions to a minimum.
After doing the thing we do best – tons of research – we found the best cat litters available for allergy sufferers. You obviously clicked on this story because cat litter allergies are an issue in your life. So, keep reading to find out which litter we recommend.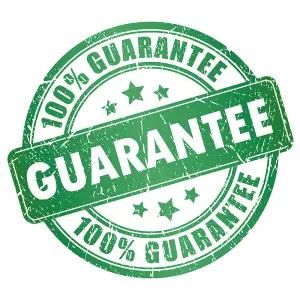 This content has been reviewed and approved by our in-house Veterinarian for accuracy.
There are hundreds of different litter options available on the market. But, before you start trying to find the right cat litter for you and your cat, it's best to go to the doctor and get an allergy test so you know exactly what you are allergic to.
The same thing goes for your cat – take them to the vet so they can get a physical exam. The vet might be able to determine the source of your cat's allergies.
Knowing you and your cat's allergy information will help you determine which cat litter is the best for you.
We couldn't allow for every single possible allergy source when making this list because at that point we wouldn't be able to recommend anything. So, our top picks will be aimed towards cats and cat owners who need to keep the dust low and who also need to avoid the chemicals found in scented litter.
After what seemed like a million hours of research (honestly, it was closer to six), we concluded that the best cat litter for allergy sufferers is Dr. Elsey's Precious Cat Respiratory Relief Clumping Clay Cat Litter.
This all-natural litter is hypoallergenic, 99 percent dust free, and hard-clumping. It will help control sneezing and coughing, plus it will reduce stress for your cat.
Why You Should Trust Our Review
We spent over six hours researching the best cat litter for allergy sufferers because there was a ton of products to choose from and every one of them had different specs. And, let's not forget the hundreds of reviews to read.
We were on a mission to find the best litters on the market that are as close to dust-free as possible and don't contain any harmful chemicals.
After we narrowed down the top five choices, we then took another four hours to write this story – to make sure we got every detail right.
You don't want to spend ten hours on this do you? No, you don't. So we did it for you.
What Features Did We Look For
When you are looking for a cat litter that won't trigger an allergic reaction, we discovered during our research that the most important things to look for are:
Scent: There are chemicals, fragrances, and dyes in scented litter that could be the source of you or your cat's allergies. So, to avoid that altogether, we recommend litters that are unscented.
Dust: This is probably the biggest culprit when it comes to litter allergies. So, we made sure that our litter recommendations didn't create a ginormous dust cloud when you use them. We think it's best to keep the sneezing and wheezing to a minimum. 
Odor-Control: There was no reason to compromise on odor-control just because you need an allergy friendly litter. You don't want your house smelling like cat urine and feces, so we made sure our recommendations kept the litter box smelling good 24/7. 
Price: Just because something is expensive, it doesn't make it better. We made sure to recommend a variety of price options because we know this is something you have to buy on a regular basis.
Who is This Litter Box For?
This litter is specifically for cat owners and/or cats who suffer from allergies – specifically those who are allergic to the litter dust, fragrances, dyes, or chemicals.Technically, any cat owner and fur baby could use any one of our recommendations. You don't have to be allergic to dust to not want it in your house.
How ​We Choose ​Our ​Products
As we told you earlier, we spent over ten hours researching the best litter options for allergy sufferers. We looked through all of the options on multiple websites like Amazon, Walmart, Target, Petco, Chewy, and PetSmart.
Our original list had about ten different options based on dust, scent, and odor control. And, from there, we narrowed our list down to the top five based on reviews and price.
We spent a lot of time trying to determine the best litter options for allergy sufferers. When we choose our products here at Cat Kingpin, we take pride in our research and make sure to cover every possible detail. 
Basically, we've saved you a lot of time.
Our Top Choice – Dr. Elsey's Precious Cat Respiratory Relief Clumping Clay Cat Litter
​+
​Pros
Helps control sneezing, runny nose, and cough
Minimal Dust
Odor Control
Hypoallergenic
​-
​Cons
Clumps can be difficult to move
Price
Our top choice helps to control respiratory disease in cats because the dust is low and the litter is hypoallergenic. There are no plant proteins, perfumes, or deodorants, but it does contain natural essences that can reduce your cat's stress.
Dr. Elsey's Precious Cat Respiratory Relief Clumping Clay Litter is top of the line when it comes to odor control and it doesn't track easily, which will keep the litter mess to a minimum. But, the best thing about this litter is that when you pour it into the pan, there is no huge cloud of dust.
In addition to people and cats with allergies, this litter also has great reviews from people who have asthma.
In the few negative reviews we found for this litter, the complaint was that the clumps were like concrete and difficult to remove from the litter box. But, this criticism was very rare.
 

Premium Pick

  – Cat's Incredible SuperKittyKattaKalizmik Klumping Litter
​+
​Pros
99.9% Dust Free
Unscented
Prevents Ammonia From Forming In The Litter Box
Easy to scoop
​-
​Cons
This just might be the best cat litter you will ever use – but you will definitely have to drop some cash for it. The Cat's Incredible SuperKittyKattaKalizmik Klumping Litter has almost zero dust and clumps hard. And, when you scoop the clumps they don't fall apart.
But, here's the most amazing thing about this litter – it has patent-pending Smell Squasher Technology that prevents ammonia (which is a major cause of odor) from forming in the litter box. And, since this litter doesn't have to cover up the ammonia smell, there is no need for heavy chemicals to cover it up.
However, we should mention that there is a lavender-scented option that is just as popular. So, if you don't have problems with scented litter, that is another great option.
This clumping clay is 99.9% dust free, unscented, and easy to scoop. It comes in a recyclable bag with two handles and an easy-to-pour spout.
This litter is veterinarian approved, non-toxic, and all of the proceeds from Lucy Pet Products (the manufacturer of Cat's Incredible) fund the Lucy Pet Foundation, which offers free spay and neuter services to help control the pet population.
The only negative with this product is that it is expensive. But, the vast majority of reviews said the price was totally worth it. The only other negative comment we found was that there were sometimes problem with delivery, and the package would arrive damaged.
 

Budget Friendly

  – Purina Tidy Cats Free & Clean Unscented Clumping Litter
​+
​Pros
99.9% Dust-Free
Free of fragrances and dyes
Price
​-
​Cons
Strong Smell
The Clumps Can Crumble
This clumping cat litter from Purina has a 99.9% dust-free formula to minimize mess when you fill your cat's litter box. It is free of fragrances and dyes, which is perfect if you or your cat has trouble with the chemicals in scented litter.
Purina Tidy Cats Free & Clean Unscented Clumping Litter contains activated charcoal to absorb odors and it clumps really well for easily cleaning.  This is also a fine litter that is easy on your cat's paws
As for the negatives, we found that even though this litter is unscented, it has a strong "clean" smell that is overpowering to some people, and some cats don't like it. However, others rave about this litter, and say that it has excellent odor-control.
Another criticism is that sometimes the clumps will crumble, and that makes cleaning the litter box a bit of a challenge.
Other Choice: Boxie Cat Premium Clumping Clay Cat Litter
​+
​Pros
99.9% Dust-Free
Odor Control
Low Tracking Granules
Lasts 2X Longer
​-
​Cons
This litter is unique because the clumps don't soak to the bottom. Instead, hard flat top clumps form at the top of the litter box so you can easily scoop them up and keep the litter box clean.
This actually keeps the litter so clean that it lasts two times longer. And, it works well for single or multi-cat households.
When you use Boxie Cat Premium Clumping Clay Cat Litter, the dust levels remain low and you won't notice a scent. Your cat will like it because it is soft on their paws. It is hypoallergenic and works well for all types of litter boxes.
The packaging is resealable and the handle makes it easy to carry. There is also a pour spout to make filling your cat's litter box even easier.
The only criticism we could find for this litter is that it is a bit pricey. And, for some cat parents, the litter stuck to their cat's paws and they ended up tracking it through the house.
Other Choice: Feline Pine Cat Litter
​+
​Pros
No Harsh Chemicals or Synthetic Perfumes
Highly Absorbent
Dust-Free
Soft To The Touch
​-
​Cons
There is no need to add harsh chemicals and synthetic perfumes to litter, and Feline Pine Cat Litter proves it. Using 100% natural pine, this litter will absorb liquid and lock odors so the litter box stays dry and fresh. Plus, there is no dust cloud when you pour it into the litter pan, but the pellets do break down into saw dust when they get wet.
The tracking with this litter is minimal, and it doesn't get kicked out of the box very easily because the pellets are dense and heavy.
However, because the pellets do turn into sawdust when they get wet, that means it doesn't clump. And, for some people, that makes it hard to scoop. Others also complained about the price, saying that it was a bit on the high side for such a small package.
Care and Maintenance
When it comes to the best cat litter for allergy sufferers, the care and maintenance is the same as any other cat litter.
Scoop it out on a daily basis – The amount of times that you need to scoop each day depends on how many cats are using it. You want the litter box to be cleaned out so your cat doesn't feel dirty and decide to go to the bathroom somewhere else.
Completely change the litter once a week – Empty the litter box entirely and wash it with soap and water. This will keep the litter box from smelling bad and keep it clean for your cat.
Don't Use Chemicals – Do not clean your litter box with ammonia or bleach because cats are very sensitive to smells, and the chemical odor may cause your pet to avoid the box. Certain chemicals can also be unhealthy for cats.
Don't Overfill the box with Litter – Our research shows that most cats prefer a thin layer of litter in their box. So, keep it at around one to two inches deep to keep your cat healthy and happy.
​Answers to Common Questions
Does this litter work well with the automatic litter boxes?
Most of the litters we recommended work well with the automatic litter boxes. However, the Feline Pine Cat Litter isn't the best option for an automatic litter box because it is in pellet form.
How long does the litter last?
This will depend on what brand you buy and how many cats you have. The size of the bag is also a factor.Just remember, you want to scoop out the cat poop once a day. And, you should be completely changing out the litter once a week, and also cleaning the litter box with soap and water.
Are these litters really unscented and odor free?
Technically, the answer to this question is yes. None of these litter recommendations contain any chemicals, fragrances, or dyes. However, the Feline Pine does have a natural pine scent and the Purina Tidy Cats Free & Clean Unscented Clumping Litter has a strong "clean" smell.
Is this litter dusty?
All of the recommended litters on this list are 99% dust-free, and the vast majority of reviews back up the manufacturer's claims. Since this was one of the most important things we looked for when recommending the top products, we made sure that we didn't recommend something that would leave you in a dust cloud.
What type of scoop should I use?
The answer to this question will depend on what type of litter you choose. The pellet litter won't work with some of the regular scoops. With our other recommendations, there doesn't seem to be a need for a special scoop.
Is this litter lightweight? 
The Purina Tidy Cats Free & Clean Unscented Clumping Litter and the Feline Pine Cat Litter are not lightweight. However, the other three options are much lighter.
How do I switch my cats to this litter?  
Most cat owners recommended a gradual switch so your cat(s) can get used to it slowly. When you get your bag of cat litter made for allergy sufferers, add a little to your existing litter. Then, the next few times you change the litter continue to increase how much of the new litter you use, until you get to the point where it has completely switched from old to new.
​Final Thoughts
There are so many different kinds of cat litter to choose from that it can be difficult to know what to use when you and/or your cat has allergies.
However, there are some really great options out there that keep the dust to a minimum and don't use harsh chemicals. Our research covered every option on the market, and we chose the five best that will reduce allergic reactions.
The best option is Dr. Elsey's Precious Cat Respiratory Relief Clumping Clay Cat Litter because it is hypoallergenic, has minimal dust, and it has a natural essence that can reduce your cat's stress.
Just remember, when it comes down to it, every cat has their own preferences. So, it is a good idea to keep trying until you find one that your fur baby is happy to use. You want your kitty to be happy and healthy! And, of course, your health is important, too.
SOURCESThe Latest Scoop On Litter  http://veterinarymedicine.dvm360.com/latest-scoop-litter ​Litter Allergies in Cats https://wagwalking.com/cat/condition/litter-allergy