Best Litter Box That Keeps Dogs Out
So your dog's favorite treat is the kind with sprinkles, hm? Yeah, we know the deal.
You walk out of the room for five minutes and come back to a confetti party of litter in your living room and the main suspect wagging their tail. Much cuter in theory than in reality.
For some strange reason, dogs can't seem to keep their noses out of a cat's litter box to save their life. Something about the sweet scent of cat waste makes a dog go wild.Since we understand your struggle, we've compiled a list of the best litter boxes that keep dogs out.
We've searched high and low, but we did not tire. We looked at almost every litter box on the market to decide on the best one. There are so many different litter box designs that it takes hours to weed through each product's design and dimensions.
In our four hours of research, we took a trip to a few stores to get a complete picture of each litter box. Next, we spent an hour learning about why dogs love to eat cat poop. We found out that cat poop smells like cat food to them, one of your dog's other favorite treats, I'm sure.
Your dog could also just be exploring his environment. Since they're scavengers, dogs are known to eat numerous different kinds of poop. They'll even eat trash or almost anything you put in front of them. It's almost a compulsion. Instinctual, if you will.
If the behavior has developed into a habit, it's called coprophagia. Doesn't that sound like such a classy way to say "likes eating poop?" We think it is!
Don't forget the reviews either! We spent another two hours researching reviews alone. Experience is everything. That's a total of seven hours so far.That being said, our top choice is Arm & Hammer's Top Entry Litter. You'll see why below!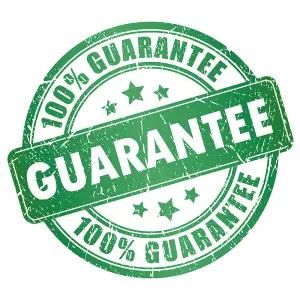 This content has been reviewed and approved by our in-house Veterinarian for accuracy.
Table could not be displayed.
Why You Should Trust Our Review
Including writing the article itself, we've spent 10 hours making our list, all the while with one goal in mine: find something for everybody. After choosing a group of products, we dwindled those down to include only those that could help the widest range of situations.
We also stayed away from obviously dangerous designs. You don't have to worry about that.
Each dog is different, right? Each of them steal their nasty little treats in different ways. Some like to grab and go while others love to dump the whole box out!
Because of this, we tried to give you some options for litter boxes that can help your unique situation.
What Features Did We Look For
We wanted to make sure that these litter boxes would really keep your cat out, not just theoretically keep them out. Here are a few things we looked for:
Shape – Shape and design are important in your decision-making because that's going to be your first line of defense against trespassing puppy noses. For each dog, the shape you need is different.
Opening – To keep your cat's private business private, you can't really get away with using a super basic litter box with very low sides and a completely open top. 
Height – As I touched on with the shape above, the height of your litter box definitely matters. If your dog is tall, you might want a small litter box to put into an area where your dog can't physically squeeze into.

On the other side of the coin, your little doggo will be deterred more effectively by a big, tall litter box. We wanted you to have options!
Price – Price was actually a red flag for this topic. The higher the price, the more suspicious we were of their claims to fame.

Please know that's not blanketly applicable, but litter boxes are usually more effective when they're not overcomplicated and over-marketed. You tend to see a lot of automatic litter boxes everywhere when you're searching for this kind of thing.
While those types are truly awesome, they don't help unless they get to the poop before your dog does. That doesn't always happen.
We also got flooded with options that were basically high-quality standard litter pans. Nothing wrong with that, except they won't keep dogs out.
Stability – We just really wanted to make sure your dog couldn't knock it over easily, let's say, with a strong tail or a flair for the mischievous.
Who is This Litter Box For?
The litter boxes that we've laid out for you below are for cat owners who have a dog that loves to snack on their cat's poop. While it's common and natural for dogs to scavenge, it's obviously pretty risky.
Feces does sometimes contain worms and bacteria. Clearly we want to avoid those, so I know you want your dog to stop eating your cat's waste. This list is for you, my friend.
This list isn't for those of you whose dogs like to throw the litter out of the tray. While these two cat categories have a lot of crossover, they're different.
How ​We Choose ​Our ​Products
In order to choose our products, we spent a lot of time researching litter boxes. We spent specifically four hours researching the boxes themselves and going to stores, an hour learning why dogs even love cat poop so much, two hours reading reviews, and three hours writing this article.
In a nutshell, that's how we chose our products for this list.
We looked at all of your usual go-to pet stores like Petco, Petsmart, Chewy, etc. We also checked out what Target, Walmart, Amazon, and even Etsy had to offer. And, boy, was it a lot.
But, after comparing each product's shape, opening size, height, price, and stability, we dwindled down our list options. We feel our analysis is complete and whole.While we can't promise you that your dog won't spend the rest of his days obsessively hunting for cat poop, we can promise you these litter boxes will at least give them a very hard time at it!
Our Top Choice – Arm & Hammer Top Entry Litter Pan
​+
​PROS
​Top entry
Keeps litter off floor
Can stack easily
Tight lid
​-
​CONS
Misleading colors
Glue from the sticker stays
Basic
Slippery
Arm & Hammer's Top Entry Litter box might seem understated to be our number one pick, but it's exactly for that reason that it's made it to the top. With the top entry and simple composite, this litter box can prove to be the most useful and versatile.
A tiny dog won't be able to enter because of the top entry. For your large dog, you can put the box on a high surface or raise it yourself with something underneath. The shape and simplicity make it possible to be moved around, lifted, and hidden easily from any size dog.
Most reviews found the box to be sealed tightly, but a handful of reviewers received a litter box with a very wiggly top. Others were irked by the fact that the sticker glue doesn't come off at all. We know how frustrating that can be.
Even though the box is exactly what it's advertised as, a number of customers thought it was "too basic" or "too simple" of a look or design. Well, that's exactly right. And, that's why we love it!
---
 Premium Pick  – Staart Dyad Wooden Cat Litter Box
​+
​PROS
Extremely stylish
Doubles as a table
Totally private space
Waterproof coating
​-
​CONS
Doesn't come with tray
Parts arrived damaged or missing
Doesn't send replacement parts–allegedly
Staar's Dyad Wooden cat litter box is the cutest litter box I've ever seen in my whole life. Seriously. It's essentially a little end table or tiny TV stand with a small hole cut out for your cat to enter. They have a completely private space to themselves with this one.
The inside has a waterproof coating so that your cat's waste doesn't warp or rot the wood. For cats who prefer total privacy, they'll adore this thing.
Unfortunately, some of their boxes have come with damaged or missing parts. Users have complained that the company doesn't send replacement parts, but we've seen the company reply to a few comments offering help. So, who's fibbing? We don't know.
But, if you're concerned about their customer service, I would recommend calling before you purchase to ensure they will send replacement parts if necessary. That way you sort of already have their word, and you don't have to worry.
Because this is really one cute litter box.A big con some might say is that it doesn't include the litter tray. The type of tray that fits inside of this box is very standard and very cheap. Something like this would do the trick. Easy fix. I wouldn't let that deter you.
---
 Budget Friendly  – Petmate Booda Dome Litter Box
​+
​PROS
Can face towards a corner
Almost completely enclosed
Odor neutralizing filter
Vented
​-
​CONS
Fit differed for some customers
Extra messy sticker
Doesn't lock closed
The Petmate Booda Dome Litter Box is a great budget buy because of its unique shape. Its dome shape helps provide your cat with almost complete privacy. I think this is a great pick to keep dogs out because you can turn it to face the wall in a corner, and your cat can get in. But, not your dog!
The litter box uses a filter that helps neutralize the odor of your cat's waste. Plus, the back of the box is vented. Fabulous!
Over a thousand people just adored this litter box. There were others who absolutely hated the shape. I have to chalk it up to manufacturing errors because it seemed that for every 200 people who loved it, two or three were so upset that they wrote novels about it on reviews.
We're not sure why there's such a big contrast of opinion on (usually) most products. But, if we're being honest, there is.
For this one, a miniscule percentage of people were raging angry that this litter box is a two-piece set because somehow, someway, their cat was managing to pee in between the place where the two parts meet.
Errors absolutely take place from both the manufacturers, but we also can't promise these people put enough litter or put the box together correctly.
They may have. That's where the manufacturing errors come in. We don't know which it is for this case, so we just have to give you all of the facts so that you can make the most well-rounded decision possible.
Something that wasn't debated was that the sticker pulls off horribly. Ah, well. Bring your Goo Gone!
---
Other Choice: Petsafe Scoopfree Ultra Automatic Self Cleaning Hooded Cat Litter Box
​+
​PROS
Cleans litter by itself
You don't have to be home
Comes with 2 trays + litter
Tracks your cat's bathroom habits
​-
​CONS
Crystals don't absorb moisture perfectly
Too small for big guys
Noise of automation can spook cats
Doesn't scoop immediately
For those of you looking for an automated cat litter box, here's the Petsafe Scoopfree Ultra Automatic Self Cleaning Hooded Cat Litter Box. Some people like the automatic ones because, obviously, the box cleans the litter itself…without you. The Petsafe box comes with crystal litter and two disposable trays.
The top has a hood, too. And, since it's 2020, this litter box can track your cat's bathroom habits for you. Sweet!
The reason others don't like an automatic litter box for keeping dogs out is because it doesn't scoop immediately after your cat leaves the box usually. There's still a time of vulnerability where your dog could swoop in for the poop.That's not a Petsafe con, that's an automatic litter box con.
Specifically for this product, the crystal litter was more of a problem than any actually litter box complaints. The crystal litter was said to create a urine sludge at the bottom. Also, when the box scoops your cat's mess, people say that the crystals don't clump or absorb anything, they just smear feces around to a degree.
A great way to take a much cheaper test run of this product is to switch to the crystal litter before you invest in the litter box. I say this because, again, people disliked the litter required for the box's use, not so much the litter box itself. If you are happy with the crystals after a week or two, go for it!
This one has a hood, which is helpful for keeping doggo's nose out.
Since this is an electric product, make sure you regularly check that none of the electrical parts are getting wet somehow.
---
Other Choice: Petmate Booda Dome Clean Step Cat Litter Box
​+
​PROS
Almost completely enclosed
Step feature cleans cat's paws
Uses a filter
​-
​CONS
Rare leakage
Inconsistent quality
Filter moves around
The Petmate Booda Dome Clean Step Cat Litter Box is a great simple option similar to our budget pick. This one has a set of steps though that help clean your cat's paws. The steps are accompanied by a ridge that your cat has to go over to get inside, which helps keep puppy out.
It uses a filter as well, helping with the odor. Just don't forget to change it!
Same with the budget pick, it's a two-piece deal: a top and bottom piece. People have said that if your cat aims for the edges, the pee will leak to the floor or flow down the stairs.
If you take a good look at the picture, you'll see that the top piece covers the bottom close to the floor. We're sad to say that these people may have gotten a flawed product. Or, they didn't put litter high enough to cover the space if there is one at all.
All we know is these few glitches were outnumbered by over 5,000 people who loved the box.
---
Care and Maintenance
You shouldn't have to do anything out of the ordinary to care for these litter boxes. Keeping the litter clean and freshly changed should already be part of your routine.
If you're new to the game, you should clean your cat's litter box at least 1-2 times per day. Since you have a poop thief, clean out your cat's business as soon as you realize it's there.
If the litter box you use has a filter, it'll need to be replaced. You can find out how often by researching your litter box brand. But, if you decide to risk it all and go without the filter, you're going to want to change your litter more often than if you had one.
Keep an eye on how much poop your dog is ingesting. While there is some danger in eating poop, there's also danger in eating litter. Litter can block your cat's system. It'd take a heaping lot of it, like bags, but it's still something to be aware of.
---
​Answers to Common Questions
Does the food that's supposed to deter dogs really work?
It depends on how stubborn your dog is. I wouldn't count on it solving all of your problems. Sure, some dogs are deterred, but not all.
Not too many cats particularly enjoy that food anyway, so you might not even be able to get your cat to eat it if he's picky.
It certainly doesn't hurt to try. Please do. I just want to be realistic in helping you find the most well-rounded solution for you, which usually includes a number of things instead of just one!
Is it normal behavior for dogs to eat cat poop?
Oh, yeah. For sure. Dogs are scavengers. The things they're willing to eat can be pretty gross to us humans. They'll eat anything from garbage to gravel, including poop.
It's completely normal for them though. If you notice some weird poop compulsions that are different than usual, it wouldn't hurt to look into that. Sometimes dogs are eating poop because of a nutrient deficiency. Ask your vet.
Will it harm my dog to eat cat poop?
Sure. Eating poop is risky behavior. Are there worms? Bacteria? Litter on it? Who knows!
If you know your cat is clear of those things, that's wonderful. Beyond the worms and bacteria, eating large amounts of kitty litter can literally block your kitty's tummy. Obviously, that's bad.
Don't worry, they'd have to eat a lot. Like bags. Still, you should know.
If your dog sneaks the occasional poop treat, they should be fine. But, as you clearly are already doing, trying to keep the dog from eating your cat's litter box contents is best.
Are there any other ways to stop my dog from trying to eat my cat's poop?
Not really. There are stool deterrents, as I mentioned, but I don't know of many people who have had success. Others put hot sauce or black pepper in the litter (what?) to deter their dog. I don't know about this one…
Hot sauce is pretty intense. Don't think I'd be putting that anywhere near where my cat's crotch goes.
Other than those terrible ideas, making an isolated area for your dog-resistant litter box is your most reliable way of deterring your dog. If you can safely raise your litter box, do it!
---
​Final Thoughts
Well, that's our two cents on what litter boxes help keep dogs out the best. Coupled with a little effort in concealment, the Arm & Hammer's Top Entry Litter is the most versatile and stable choice.
The simple top-entry rectangle design makes it as easy to put into different spaces as a large tupperware full of decorations. It's simplicity is its greatest strength.
As wonderful as these litter boxes are, they're not perfect!
Do you have any other tips on keeping a dog out of kitty litter? Please, let your fellow cat lovers in on your secrets. 
Comment below!
Sources:
Why Does My Dog Eat Cat Poop? – https://www.akc.org/expert-advice/training/why-does-my-dog-eat-cat-poop/