Best Litter Box For Cats That Spray
Whether your cat has been spraying for a long time or they're new to the game, welcome. It stinks, and the work never ends.
But your baby is worth it! Just don't breathe in!
Spraying is a stressful situation for humans and pets alike. Because of that, we've found the best litter boxes for cats that spray.
Really, it doesn't matter whether you've never dealt with spraying cats before or whether you're a pro. You still need some recommendations for the best litter box for your situation. We have options to share for all!
Cats spray for a number of reasons. There are medical reasons, stress-induced situations (new home or pet), and then there are those cats who stand up while still peeing and grace you with their sideways urine.
All of you guys: it's going to be okay. We've got you covered.
When it feels like every product out there is almost exactly the same, it can be difficult to know where to look. There are thousands of cat owners who have succumbed to using regular plastic bins because they can't find a litter box that works for them.
That'll only get you so far because it's not built for a cat to jump in and out of. If your cat isn't extra nimble or trips on their own paws, they could get stuck trying to jump out. Get a litter box specifically made for your cats' use.
As well as spending two and a half hours looking at litter boxes that suit a spraying cat, we spent an hour and a half looking at litter boxes that don't suit them. This made clear to us what our litter boxes needed to have (or not have) to make the list.
Two hours of reading reviews helped us understand common problems and simple solutions to some of the most popular litter boxes. After that, it's taken three plus hours to write this article.
Nine hours later, Catit Jumbo Hooded cat litter pan is our winner! Check out the information below to see if it's the right litter box for you and your cat.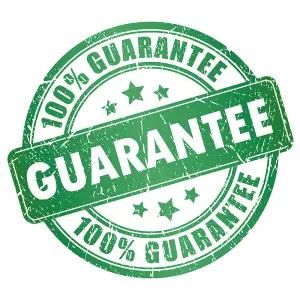 This content has been reviewed and approved by our in-house Veterinarian for accuracy.
Table could not be displayed.
Why You Should Trust Our Review
I'm glad you came here to get recommendations for litter boxes. I know how tough it can be with a spraying cat on the day-to-day.
There's nothing about the responsibility to take lightly, so the products recommended here are done so with the singular purpose of making your and your cat's life easier and healthier.
We checked out tons of litter boxes online. Then we started checking dimensions, materials, experiences, designs, and prices. Additionally, we went into four different brick-and-mortar stores to see the litter boxes we could.
Going through all of that data was a long project. I'm grateful to get to share everything we've learned with you! If you know of any other litter boxes that are great for cats that spray, please let us know below in the comments.
We always want to know your experience.
What Features Did We Look For
Realistically, there is a lot involved in having a cat who sprays. You probably are or already have been in contact with your vet trying to see what your family can do to help reduce or eliminate kitty's spraying.
I'm sure studying litter boxes is what's next on your list. But, don't. You have enough going on. 
We have the answers for you right here.
To get the answers, we looked for a couple of things we think to be important when deciding on a litter box.
Height – When we're talking about spraying, it usually means your cat's business is going out sideways or even up high. It wouldn't do you any good to have low sides on your litter box if your cat sprays because you'll just be cleaning your house repeatedly instead of the litter box!
Accessibility – Litter boxes for sprayers usually involve high sides and tops. Each different design has a unique entryway for your cat with some involving more work than others. We've made sure to include litter boxes for spraying cats of all activity levels.
Durability – If you don't know what it's like to have to replace your litter box once every month because it eventually falls apart, congratulations to you! Hopefully you never will. But, for those of us who have, we know the significance of quality and durability. The litter boxes on our list are made to last. 
Ease of use – You, me, and your cat want the act of cleaning their litter box to be fast and easy, so we stuck to the designs that helped make that happen. There are some that resemble mazes, but you'll have to go find those on your own!
 Flat sides & bottom – In general, litter boxes should be flat on the sides and bottom for cleaning purposes. Litter can get stuck in, under, or around ledges and grooves. We think that's pretty important, so these litter boxes allow the maximum cleaning possible.
Transparency – A great many cats fear being enclosed in a dark litter box to use the bathroom. Since it's such a common thing, you'll find some great litter box options where your cat can still maintain their line of vision.
Who is This Cat Litter For?
The below list of litter boxes was compiled specifically for cats who spray. Spraying is a condition that has multiple possible causes. 
Whether your cat sprays because of a medical condition, a new or stressful situation, or if your cat is the type who stands up before they're finished urinating, this list is for you. 
You can also benefit from this list if your cat likes to throw their litter out of their box.
This list is not for those who are caring for kittens or elderly cats. Some of the boxes we chose can be somewhat difficult to get into and out of.
How ​We Choose ​Our ​Products
As with everything we do, we took extreme care to detail while researching products for your spraying cat. At least 10% of cats spray, and that's not counting the temporary spraying induced by new or stressful situations. So, you're not alone.
If your cat sprays, living as an indoor cat can also be stressful for them. Indoors, you don't get the fresh air or rainfall that happens outside, so they (and you) are living with your cat's waste unless your home is meticulously and relentlessly cleaned daily.
To help make it easier on everyone involved, we picked the most efficient, effective, and quality litter boxes that are best suited for cats that spray. 
To create our list, we looked at Chewy, Budget Pet Care, Dog.com, Amazon, Walmart, and a number of other stores. The goal was to find litter boxes with features that were best for spraying cats.
We then went to our local pet shops to see if we were missing anything online. Surprisingly, there weren't as many options out there as you'd expected!
After that, we studied the details and dimensions of each box followed by reading reviews. Many, many reviews. We love reading those because they usually help us figure out which features of a product are attributes and which are actually cons.
Our Top Choice – Catit Jumbo Hooded Cat Litter Pan
​+
​Pros
Covered on all sides
Swinging door
Extra roomy
Easy to take off hood
​-
​Cons
Not the most attractive
Swinging door can catch sometimes
Variations in quality
Our top choice is the Catit Jumbo Hooded cat litter pan. Its design is the most practical. The top of this litter box is enclosed, latching to the bottom piece by tupperware-style buckles. But, the awesome part about this box is it's transparent swinging door that forms a barrier between your cat's business and the rest of the house! Over 12,000 people adore it on Amazon alone. The design of the litter box keeps your cat's urine contained, their vision maintained, and your clean up very sensical. 
As usual, the same features that make the product also break the product for some. While numerous people were not a fan of the swinging door, others didn't like the way the design looked. The former simply took the door off.
Other customers noticed variations in quality. Some attribute the changes to a timeline, and others say they see the difference store-by-store. Make sure to check with your store to ensure your ability to return the item if it's not up to quality standards. You don't have to settle when it comes to your spraying baby.
 

Premium Pick

  – Modkat Litter Box
​+
​Pros
Top entry
Air holes in top piece
Includes liner bag & scooper
Stylish
​-
​Cons
Not for XL cats
Must replace liner/3 months
Top clasp has loosened
If you're looking for a stylish top entry litter box for your spraying cat, the Modkat litter box is our recommendation. This one also has the top entry feature, but the top has dozens of small air holes for ventilation and wiping paws. It comes in three different colors with a litter scoop. The Modkat box has a litter liner in it that must be replaced every three months, and users absolutely love it. 
Sadly, customers of this box had experiences with the top falling in. What was different about these cases was that people reported top latches becoming loose.
Not good– your cat's paws can get stuck. This is a general risk with top entry litter boxes, so it's always good to double check the lid's stability each time you take it on and off.
 

Budget Friendly

  – Nature's Miracle High-Sided Litter Box
​+
​Pros
Wide and high
Easy entry
Flat sides and bottom
​-
​Cons
Not for litter throwers
Front is low
Inside isn't nonstick
The high-sided litter box made by Nature's Miracle is a wonderful basic option. It's a large black bin with high sides and an open top. The front side of the box dips to give your cat easy access. The sides and bottom of this litter box are flat, which is important. If you have any grooves inside your litter box, that's going to make cleaning tough.
Even though this box is advertised as non-stick, some customers say they believe that the inside is not non-stick. If a litter box is not non-stick, it allows dirty litter to add moisture to the plastic, which can then absorb it. These people reported a smell to the box after using it for a short time.
Also, the front of this litter box is low so that your cat can enter easily. For cats with more than a moderate spraying problem towards the end of urination, you would do better with a more enclosed option.
Other Choice: IRIS Top Entry Cat Litter Box
​+
​Pros
Top entry for cleanliness
Comes with litter scoop
Textured top to clean paws
Space efficient
​-
​Cons
Maybe small for XL cats
Top sometimes drops in
Some cats dislike the confinement
The IRIS Top Entry litter box is truly fabulous for spraying cats, and is very competitive on pricing. True to its name, this litter box has a top entry for cats who spray high. It's enclosed as much as possible to prevent the maximum amount of urine from escaping the box as possible.
The top lid has grooves in it to help your cat wipe their paws after using the bathroom (just don't ditch your mat!). Plus, it comes with a litter scoop, so you're all set with this purchase. Just add litter! 
The top is a very convenient touch, but some users felt it was tricky. Others said their cats over ~10lbs kept making the top fall in. Since the top does have to be put on and taken off in a certain way, some users might not like the tediousness of it all. 
Unfortunately, the dimensions won't work for an extra-large cat friend if you want them to have room to move (which you do). This litter box is meant for average-sized cats. Check out the dimensions and see what you think.
Other Choice: Clean Pet Cat Kitty
​+
​Pros
Best of both worlds
See-through top part
Includes litter scoop
​-
​Cons
The Clean Pet Cat Kitty open top litter box is a wonderful middle-of-the-road option. While it's not totally enclosed, it does have high sides and a small lip at the top. The top half is clear so your cat can see through it when their little heads aren't popping out or over. This can be a great compromise for you and your cat if you guys are disagreeing on a litter box design for their spraying.
The seal that connects the top and bottom has been reported to not be tight enough to hold liquid in. People had issues with their cat's spray escaping. A few folks loved this litter box so much that they've closed the seal with caulk because they enjoyed everything else about the design immensely. A lot of reviewers complimented this litter box on their cat's behalf, which is a good sign.
Care and Maintenance
Maintaining a clean living space with a cat that sprays is difficult. There's no debating  that. So, then, cleaning must become a daily habit. For those of you who are new to this problem, you're most likely going to have to increase the number of times you clean your cat's litter box.
Cat spray is smelly. In order to keep your litter box and your home tidy, clean the used litter out of your litter box at least 3-4 times a day.  At least once a day, wipe down the sides/outside of the box and round it on your floor.
That may sound like a high number, and it is. However, when it comes to spraying, that's just what it'll take to keep the floor, air, and litter box clean and free from intrusive odors. Sanitization is important with litter.
Plus, your cat will have something to say about it if you leave them a dirty box to do business in! A dirty box could trigger more spraying or using it outside of the box. No fun for anyone.
If your little one is spraying because of an illness, a dirty area will most likely induce a lot of stress on your pet. For their sake, make litter box maintenance a priority.
Changing your litter regularly is a factor, too. Make sure to keep it fresh. On average, changing litter twice a week is typical. With cats who spray, increasing that number to 3+ is our advice.
​Answers to Common Questions
How do I know which litter box to get?
It will depend on your cat's habits. If your cat stands up while still peeing, you can probably get away without having to have the top of your litter box covered. Try one with high sides.
If your cat's urine gets everywhere and you know it, try to decide whether you and your cat can deal with a litter box that has an enclosed top.
While these are extremely rudimentary suggestions, they're a great place to start if you're totally lost.
Also, check out others' experiences. You might be able to find someone whose cat has similar behaviors as yours and make a decision based on that.
Is the size of the litter box really important?
Depends on your situation. If your cat weighs 30lbs, don't get him a small box or one with a flimsy top. Similarly, if your cat is touchy, they might not be okay with a small enclosed space.
Cats should have room to turn around very easily in their litter box.
With a cat that sprays, we recommend going up in size if you're concerned about space. Backsplash is something to consider for you and your cat family, too.
Are reusable liners sanitary?
There are people out there who refuse to use them, but according to what we know, yes. They're safe. You just have to make sure you keep it clean and replace it at the designated time.
Will this help my cat stop spraying?
Only if your cat is spraying because they don't like their litter box. If your cat is spraying because of a medical or stress issue, it won't reduce the spraying.
Generally, you should speak with your vet about your cat's spraying. The litter box is very important,  but it doesn't treat a condition. It can help make a hard situation easier.
Are all of these easy to clean?
All of these are easier to clean than the competition that we've found.
It's of the utmost difficulty to get a litter box completely clean that has grooves and ridges on the inside part. Dirty litter gets caked deep into the groove and solidifies.
We tried to make sure our list includes some of the easiest to clean litter boxes that are out there right now. Being easy to clean almost always means more sanitary. That's something we get behind.
​Final Thoughts
While your cat's spraying is probably stressful for you, try not to stress over finding the right box.
We know everyone isn't made of money, and we aren't either. But, the good news is that you can always try another box if the one you choose doesn't work out.
If you've gone through four of five litter boxes like water with no success, I know you're probably drowning in the problem.
In a mini-crisis like this, try to breathe and go buy a big plastic bin until you can find the right litter box. It should hold you over until you figure something more comfortable out.
Catit Jumbo Hooded cat litter pan is the litter box with the most useful characteristics in our opinion.
What litter box do you use for your spraying cat? Tell us your experience in the comments!
Sources:Example below:How Do I Stop My Cat From Spraying in the House? – http://www.vetstreet.com/our-pet-experts/how-do-i-stop-my-cat-from-spraying-in-the-house