Best Litter Box for Cats That Kick Litter
Litter kickers! The most common breed of cat by far.
Little litter kickers are in almost every cat owner's home. If they're not, you're one of a lucky few. Sure, a lot of cats kick litter for fun because they enjoy it, but most cats are only trying, a little too enthusiastically, to cover their messes–aka their waste.
Can we blame them? Maybe not, but that doesn't stop us from having to vacuum the house 3+ times a day.
If your cat has a habit of kicking litter, we're here to help–even if it's more of a pastime than a habit.
On this page, you should be able to find all of the information that you need in order to decide what litter box to buy for your cat that kicks litter.
---
If you've been searching by yourself for the best litter box for this type of situation, you probably feel very overwhelmed right now. There are a lot of litter boxes out there that claim to solve this specific problem, but not all of them make sense.
You're not going to want a huge opening available to your cat if you want to prevent the litter spread. Yet, you'll find dozens of topless and low-sided litter boxes raving that they'll help you contain your cat's mess!
They won't though.
In order to help you avoid going down those pointless shopping rabbit holes, you'll find that you can rest easily knowing that we've spent over eight hours researching what litter boxes actually work to contain your cat's litter.Maybe it's a habit, maybe they do it for sport. We'll never know for sure, but what is definitely known is that Arm & Hammer's Top Entry Litter Pan is the best all-around choice for your cat that kicks litter.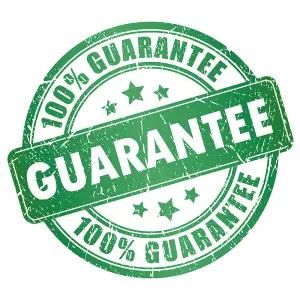 This content has been reviewed and approved by our in-house Veterinarian for accuracy.
Why You Should Trust Our Review
Well, the first thing that might be helpful to remember is that our staff spends their days constantly researching cats in order to help you take the absolute best care of your furry friend as you can.
Our lives are dedicated to making yours easier.
Eight hours were spent combing through information: product descriptions, personal recommendations of other cat-obsessed people we know, reviews, and even past articles we wrote that have cross-over with this one.
You've already committed to your cat, you spend every day taking care of them, and the last thing you probably have time for is to add to that time the hours of research it takes to have all of the important information to make vital purchasing decisions.
With all of the psychologically-based marketing out there selling you garbage disguised as gold, researching is no longer an extra step in the buying process. It's a crucial one.
That step is taken for you by us. No worrying is necessary on your part. Hope you find it helpful!
What Features Did We Look For
Choosing a litter box that's right for you isn't exactly the most difficult decision you'll ever face, but without knowing which aspects to look for, it may feel like it is!
Here's what we looked for:
High Sides – Quite frankly, we have no idea how you're ever going to keep your cat's litter in the box with a litter box that has sides only about an inch higher than the litter itself whether your cat kicks litter around or not. There are some cats out there who can manage to be so tidy as to make it work, but most just can't. You probably would have a hard time, too!

High sides are a must to us for litter-kicking cats. Seriously, don't waste your time on any low-sided litter box no matter where you buy from.
Covered Top – A close relative to high sides, a covered top is going to be your best chance at containment. If you have cats who are anything like our cats, they seem to aim for the hole in their litter box when covering their mess.

It's pretty funny. Most of the time…

A mostly enclosed litter box will save you lots of time and trouble.
Smallest Entryway Possible – Keeping within the trend of enclosed litter boxes that we're creating here, keeping your cat's entry and exit door of the litter box as small as possible will help reduce the amount of litter they're able to scoop out onto your floor.

Some cats see this as a challenge to just aim a little better during their litter throwing attempts. If your cat is a jokester like this then you should probably stick to the litter boxes with top entries only. They're going to have a more difficult time dumping litter out by throwing it upwards!
Happy Customers – Luckily, litter box experiences are pretty universal. Chances are, one customer's experience will be another's. You don't want to be buying a litter box that hasn't worked for anyone else who's tried it! You can bet it won't work for you either if that's the case.
Who is This Litter Box For?
Our lists are always tailored to meet a specific audience's needs. This particular list is for that group of cat owners whose babies love to get litter out of their box.
Whether they do this by accident while trying to assertively cover their poop or they just think it's super fun, this list is for you.
To keep things clear, this list isn't for you if you're having a hard time getting your cat to use the bathroom inside their litter box. That's a separate issue, and it probably won't be solved by the criteria we put in place for this particular list.
How ​We Choose ​Our ​Products
You agreed that there are dozens of claims that X litter box is great for containing litter, or that Y litter box will solve any problem that you may have. You've also agreed that that's probably a load of empty promises.
Though we do agree with you, we looked at each and every one of those products–just in case they were telling the truth. To no one's surprise, most of the time they weren't.
What's very encouraging though is that there are a few main things to look for in a litter box for cats that kick litter that will enable you to make an informed decision yourself without having to rely on advertisement promises.
To get to those litter boxes, we studied them all. Every pet website and store available to us was utilized. From there, multiple options of similar effectiveness and value were cut.
What's left is only the boxes best suited to solve your problem.
Our Top Choice – Arm & Hammer Top Entry Litter Pan
​+
​PROS
Top entry
Cats can't kick upwards
Can stack easily
Tight, secure, fitted lid
​-
​CONS
Misleading coloring
Glue from sticker remains
Visually basic
Arm & Hammer's Top Entry Litter Pan has its best feature in the title. As you've learned, top entry litter boxes are the best option for litter kicking cats. Cats usually kick outwards when they do kick, so this nearly completely enclosed option is perfect.
The shape of the box makes it superbly easy to stack on top of anything. If you do decide to put it on a counter or high surface for some reason, please just make sure your cat won't fall if they slip.
The top lid sits over the bottom piece (as opposed to inside of it), too, which will prevent the lid from falling inward–an all too common complaint of top entry litter boxes.
The most popular complaint is that the colors of the litter box look different in person than they do online. The litter box isn't exactly a fashion statement to begin with though, so, really, you probably won't have an issue with this.
If fashion is the goal you have, check out our premium pick. It's ca-uuute.
Unfortunately, we don't recommend trying to take the big yellow sticker off without a bottle of Goo Gone or something similar on hand. It's one of those extra sticky stickers.
---
 Premium Pick  – Staart Dyad Wooden Cat Box
​+
​PROS
Fashion statement
Doubles as a table
Tiny entry/exit window
Waterproof coating over wood
​-
​CONS
No tray included
Side entry
Occasional missing/broken parts on arrival
Shoddy customer service
This super retro Wooden Cat Box by Staart is the most stylish litter box probably ever. It's absolutely a fashion statement, and it comes in brown, white, or pink!
The entryway is a small hole cut into the side of the box, so it isn't a top entry. But, the amount of litter your cat will be able to spread around will be greatly reduced. If your cat only spills a bit because of an over-enthusiastic covering attempt, you'll be totally fine with this box.
A fabulous feature of this little box is that it's completely coated in waterproof material. That means when your cat manages to get a little moisture on the bottom, it won't ruin or warp (ruin) your litter box.
Beware that this little lovely doesn't come with a litter tray. You'll have to get something like this to put inside of it.
There are conflicting reviews about this company's customer service. While there's no denying that some customers received boxes with broken or missing parts, the conclusion isn't so clear as to how their customer service handles things.
Some people say they were totally ignored while others rave about the company's willingness to help. Since this litter box is an investment, we recommend contacting Staart's customer service department and asking about their policies before purchasing if you're concerned. That way, you won't have to worry about your purchase!
---
 Budget Friendly  – Van Ness Odor Control Extra Giant Enclosed Cat Pan with Odor Door
​+
​PROS
Contains odor and litter within
Door flap is clear
Top comes off-easy cleaning
A+ for XL cats
​-
​CONS
Bold blue
One color
Thinner plastic than other models
Van Ness's Odor Control Extra Giant Enclosed Cat Pan with odor door is fabulous if you're on a budget. It's also ideal for extra large cats along with owners of multiple cats. It truly is an extra large litter box.
The swinging "odor" door isn't just great for containing odors. As you've probably guessed, it's also awesome for containing litter! The see-through aspect of the door flap is ideal for your cat. It's not advisable to ever completely block your cat's vision.
They don't like that.
It comes apart easily with plastic clamps in the middle(ish), so cleaning won't be difficult either.
Van Ness decided they want this litter box produced in a bold blueberry blue and in no other colors. We're cool with that, but you might not be. So, we're letting you know.
Also, users of other Van Ness models made it clear that they feel this plastic material is thinner than the other models they've used. Problems came in with rowdy cats–not really in any other situation.
---
Other Choice: Iris Top Entry Cat Litter Box (with Cat Litter Scoop)
​+
​PROS
Comes with a scooper!
Comes in six colors
Two sizes
Ridged top
​-
​CONS
Varying quality
Extra heavy cats–not favorable
Need mat
This cute IRIS Top Entry Cat Litter Box is a favorite for thousands of cat owners. IRIS offers six different colors and two different sizes so that you can pick out what's best for your living space.
It's a top entry, so your cat will have an extra hard time throwing litter out of it. Plus, it comes with a free scooper. Just add litter!
A small group of customers seemed slightly offended that the free scooper is smaller than a regular scooper. Since a small but included scooper is better than no scooper at all, we're going to pretty much ignore that complaint.
Something to notice is the integrity of your box when you put it together. Users who have been faithful IRIS customers have notice variances in quality in the same exact products at different times of purchase.
One of those concerns is the top falling in. Whether it be because of an occasional design flaw or a cat that's too heavy, some people struggled with the top of this litter box.
Also, the effectiveness of the ridged top on this one is debatable. It's safe to say you should get a litter mat to prevent your cat tracking litter around.
---
Other Choice: Amazon Basic No-Mess Hooded Cat Litter Box
​+
​PROS
Comes in 5 styles
Odor and stain resistant
Has a door flap
​-
​CONS
Indent on back–difficult clean
Tricky latches
Needs a litter mat
This Amazon Basics No-Mess Hooded Cat Litter Box is a great option as well. You'll see that this litter box also has the door flap that helps keep in odor and litter. The door does come on and off of this one unlike our budget pick.
Amazon Basics also offers four other styles of this litter box. One of those is another top entry litter box option. So, basically you get two recommendations in one here because we love that one, too. They're all odor and stain resistant as well.
There's a design flaw where the bottom back of the litter box has two indentions in the plastic–simply because it's the way it was made. That can allow litter to get stuck in there, making it difficult to clean.
It may be difficult, but it's not impossible. Just keep that in mind when making your choice.
The side latches used to open up the litter box were found to be tricky for some people. They're not horrible or anything, it's just that some people had trouble with the pull-out-and-lift method.
You're going to need a litter mat for this box, too, if you want to prevent litter tracking. Sorry.
---
Care and Maintenance
A great way to begin caring for your new litter box is to take great care that you're putting it together properly according to the company's instructions. While litter box assembly may seem like it should be very straight forward, there can be some small and unforeseeable aspects to it that will affect you down the road.
The other big part of caring for and maintaining your litter box is cleaning it thoroughly and regularly. For most litters, a lot of people clean their box at least twice a week.
But, if your cat is especially messy or you have more than one cat, you might need to clean it more often.
Now, please clean the urine and feces out of your litter box at least two times per day. What we're talking about is cleaning the whole inside of the litter box–that's what starts at twice a week.
Other than that, make sure you're checking the integrity of your litter box every time you clean it, especially if you have a top entry because some lids can get loose and fall inward.
---
​Answers to Common Questions
Which one is the best out of all of the litter boxes that you've listed?
Our top pick is Arm & Hammer's Top Entry Litter Pan because we feel that it will fit the maximum amount of people's needs as possible.
Whether it's better than the others depends on the eye of the beholder.
Do you have a small kitten? An older cat that struggles with mobility and agility? A skittish cat who has to see outside the litter box at all times?
Thinking of questions like that will undoubtedly lead you to the answers you're looking for.
Plus, try to remember: if your attempt at finding the perfect litter box doesn't work the first time, just keep trying!
Is there anything I can get my cat that will completely close them in?
First of all, no, I don't think so. Second of all, that's torture. Please don't try to close your cat inside of their litter box while they're using the bathroom. It's actually psychological torture. Do. Not. Do. It.
Plus, you'll make it pitch black in there for them. I hope this is sounding more and more like a monstrous idea that you want to steer very clear from.
My cat is still getting litter out of his box even after buying one of these boxes. What do I do?
Try not to cry. That's the first step. We understand your frustration!
Next, you might need to consider if your litter box is too small for your cat or that there is some other problem similar like not cleaning your box often enough. If your cat is continuing to get litter out of the box–like a lot of litter–that's a behavioral issue.
They're trying to tell you that something isn't right. Please don't ignore them or get overly frustrated with them. If the issue isn't corrected, they'll start going inside your house instead of inside their litter box. Or worse, getting UTI's from holding their urine in.
Try giving your vet a call to see if they have any recommendations for what to do when your cat is exhibiting these behaviors.
Will any of these also keep dogs out?
Sure! Yeah, absolutely. Every one of these litter boxes will help deter curious dogs. Not all of them are perfect because it depends on the size and height of your dog to even be able to determine which is going to keep them out.
No guarantees.
---
​Final Thoughts
We've made it to the end! Were you able to find a litter box that suits your needs?
To be completely honest with you, your struggle to keep litter off of your floor will most likely be a struggle the entire time that you have cats.
If your cat is seriously wrecking your floors currently, the best thing to do is isolate their litter box to an area on a hard floor and put mats or newspapers down for now. Once you decide on one of these litter boxes, tell us all about it please!
All around, this Top Entry Litter Pan is the best we've found for keeping litter off of your floors from cats that kick.
Did it work for you? Do you love it? Do you hate it? Tell us so that we can help you and others better in the future.
Sources:Why Does My Cat… Kick Litter Out of Her Box? – http://www.vetstreet.com/our-pet-experts/why-does-my-cat-kick-litter-out-of-her-box